Known as a day of pride, heritage and celebrations, it's a national holiday in Ireland and it gets the whole world to think and go green. One of the best places to party and enjoy these celebrations is Ireland, however, this day is celebrated widely throughout Europe in places such as Great Britain and France, as well as the USA.

Dressing up in green is the traditional Irish colours with any different costumes and outfits to choose from, it is a way to show off your pride. When you're looking to celebrate and want some ideas, take a look at our range of themed contact lenses.
Contact lenses for St. Patrick's Day
You can shop green coloured contact lenses from us; try from different shades such as brown, green, hazel and more. Some of our best-selling brands are Freshlook Colorblends, comfi Colors 1 Day and Air Optix Colors.

If you're unsure what colour would suit you, buy comfi Colors 1 Day Rainbow pack, to try all five colours!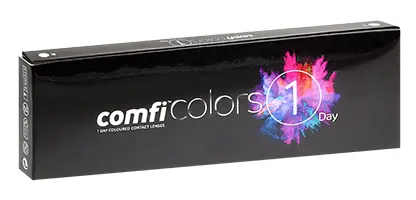 Green Eye Make-Up
Wearing green eye shadow and accessories for St. Patrick's Day is the perfect way to go into work and get in the spirit of celebration! With these unique contact lenses, you can make your eyes pop and use a contrasting colour from a natural palette of brown shades to a burst of all green and shimmer.
Costumes and Outfits
Glam up with green costumes from top to toe. Your fancy dress can include accessories such as tall green hats, 4 leaf clove glasses and leprechaun beards.
Post-celebration
Once the celebrations have come to an end, it is important to maintain good eye hygiene to avoid irritated eyes. Also, remember to remove all your eye make-up properly. The Eye Doctor Lid Wipes are perfect for a gentle wipe and benefit from a sterile, hypoallergenic individual wipe.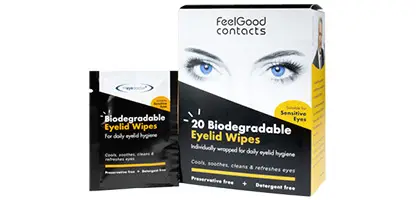 If you have any questions surrounding eye health, contact our optician today at: advise@feelgoodcontacts.ie