How thick should my glasses lenses be?
The thickness of the lens depends on the lens index. When glasses lenses become too thick, they become uncomfortable to wear regularly. In such cases, wearing a thin higher lens index (thin lens) is advisable.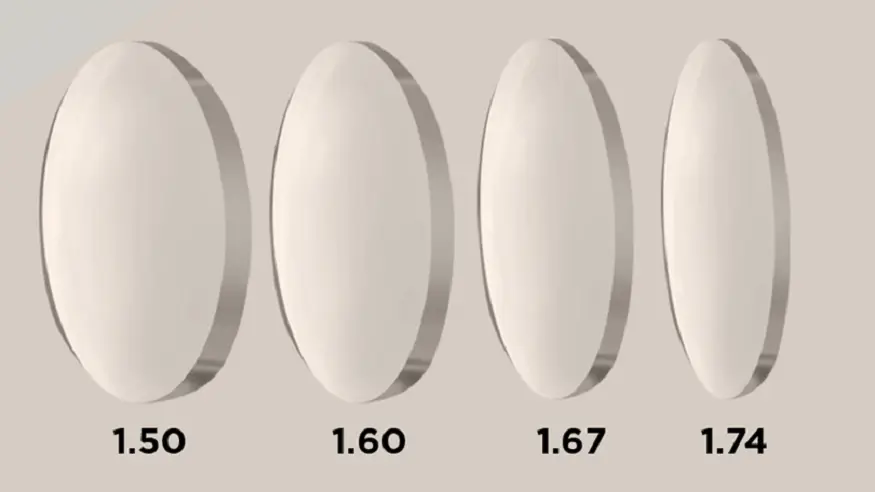 Standard (1.49 to 1.59): standard index lenses cater to individuals with a prescription strength of upto +/- 3.00 dioptre. These lenses are also quite pocket-friendly. However, these are generally suitable for mild prescription.

Thin (1.60): do you have a prescription from +/- 2.00 to +/- 4.00? The mid-index lens is perfect, appearing 20% lighter than standard plastic lenses.

Super Thin (1.67): These lenses are up to 35% thinner and lighter than standard lens. Our opticians at Feel Good Contacts highly recommend these lenses for individuals with prescriptions over +/- 4.00 dioptre.

Ultra-Thin (1.74): the thinnest plastic lenses available in the market. Did you know these are 50% thinner than the standard plastic lens? These ultra-thin lenses are ideal for those with medium to high prescriptions, giving a featherlight feel.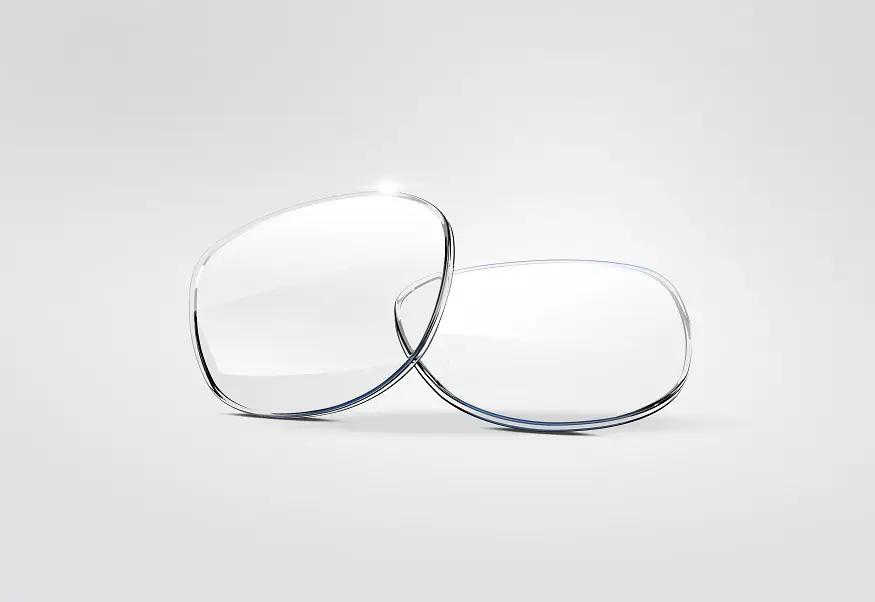 The thickness of your glasses lenses can depend on your pupillary distance (PD) - the length between the centres of your pupils. This measurement determines the alignment of your pupils with the glasses lenses. It impacts the shape and thickness of lenses and their alignment, choosing where you peer through them and defining the optical centre.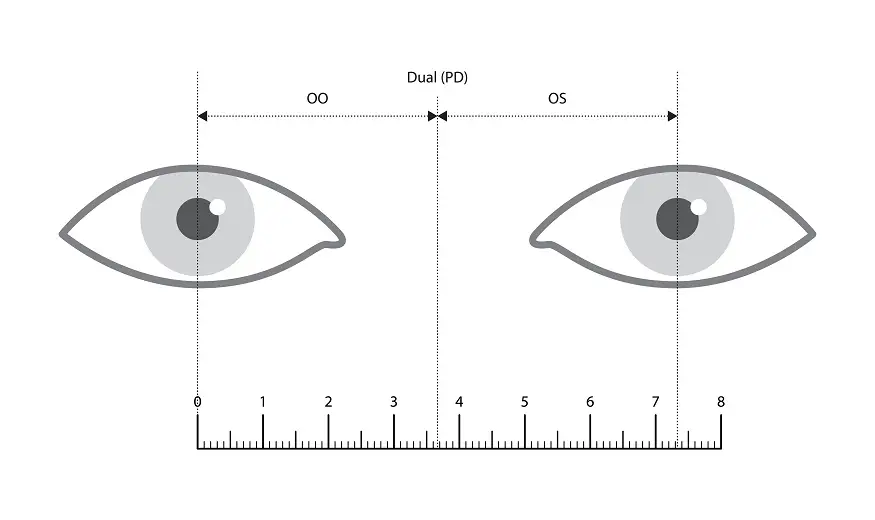 Is it worth getting lenses thinned?
The world of optics has evolved over the years. Thanks to innovative developments in lens materials and manufacturing techniques, thinner lenses are a viable solution for those who desire a more streamlined and comfortable eyewear experience. Here are some reasons why thin lenses might be the best choice for you:
Enhanced aesthetics: thicker lenses can make your eyes appear more prominent or magnify than usual if you have high plus prescription. Thinner lenses provide a more natural appearance, making your eyes appear clear without distracting visual effects.
Lightweight and comfortable: thinner lenses are lighter than standard index lenses. It provides a more comfortable experience, especially during extended wear. You won't have to constantly adjust your glasses due to discomfort or pressure on your nose.
Wider selection of frames: thicker lenses might limit your frame choices due to compatibility issues. Thinner lenses offer better flexibility, allowing you to explore a broad range of stylish frames that suit your likes and face shape.
Can you get glasses with thin lenses?
We understand how uncomfortable it is to wear thick glasses lenses for a longer duration. To help you find the perfect pair of glasses with thinner lenses, we've curated a selection of products from the house of Feel Good Contacts that exude comfort and style. Here are some great options:
Ray-Ban Leonard RX5393 2012 49 Havana
These timeless RayBan glasses are perfect for both men and women. Crafted from lightweight acetate, they feature a fixed pad bridge and temple tips for stability. Add a touch of charm and authenticity with the Ray-Ban logo on the temples, complementing your OOTD.
FGC Brady C3 Grey
Crafted from premium plastic, these lightweight frames offer long-lasting style. These glasses from Feel Good Collection are affordable and highly preferred by the masses. Enjoy comfort 24x7 with the option for thin lenses.