We sell your contact lenses up to 50% cheaper when you compare us to high street opticians and other online retailers. On top of that, you can enjoy next day delivery on all in-stock items, and FREE delivery on all orders over €55 when you buy cheap contact lenses at Feel Good Contacts.
Is it cheaper to buy contact lenses online?
Most people don't know that you can order your contact lenses online and don't have to buy them from the optician who provides you with your prescription. This is a huge misconception, as you can actually buy contact lenses cheaper online in Ireland.
As long as you order your lenses from a licensed contact lens retailer, you can be sure you're getting genuine branded lenses.
Feel Good Contacts Discount Offers
Besides offering up to 50% cheaper than your high street opticians we also have additional ways you can save at Feel Good Contacts.
You can enjoy 10% off your first order
Get 5% off every order when you automate your order with Auto-Replenish
Save 5% on every mobile app order, which is free to download via the App Store and Google Play Store
Key workers can redeem 12% off via Blue Light Card
Students can claim up to 16% off via UNiDAYS
Earn reward points with every order and use them to get money off your next order
Cheapest Contact Lenses Online in Ireland
The cheapest contact lenses are made up of renowned brands, whether you're after daily, two weekly or monthly lenses.
Cheapest daily contact lenses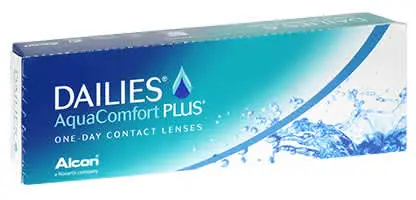 These cheap daily contact lenses by Alcon and Ciba Vision are great value for money without having to compromise on comfort. The blink-activated technology ensures all day long moisture, making them perfect for those who spend long hours in front of digital devices. They also offer the convenience of a daily contact lens wear. So, you can enjoy a new pair of fresh and hydrated lenses every day without having to break the bank.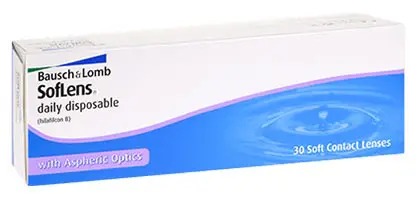 These cheap SofLens contact lenses are created by Bausch & Lomb. If you're after a good quality lens that can keep up with your busy lifestyle, then look no further than the SofLens Daily Disposable. The lenses don't require a cleaning routine and can be easily disposed of at the end of the day. They're available at an affordable price, whilst promising a 'barely-there' feel for a natural, all day comfortable wear.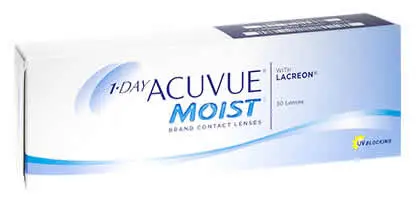 Created by Johnson and Johnson, these daily contact lenses are available for the cheapest price on the market. They're renowned for its incredible comfort, UV block and convenience, making them a popular choice for contact lens wearers. Suitable for dry and sensitive eyes, they're designed with LACREON technology, designed to retain moisture from morning till night. With 1 Day Acuvue Moist, you can rely on 100% satisfaction of both lens wear and cost.
Cheapest monthly contact lenses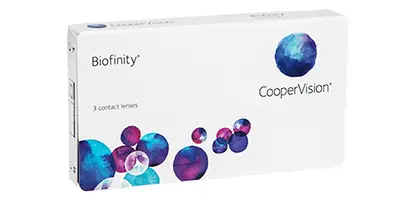 These affordable Biofinity lenses don't compromise on quality, designed for those after a convenient monthly wearing schedule. Made with Aquaform technology and a breathable silicone hydrogel material the lenses promise the same comfort on day 1, all the way till day 30, provided they're cleaned and stored every night. As a result, these innovative lenses can even be worn as extended wear contact lenses for up to 6 nights and 7 days (if approved by your optician).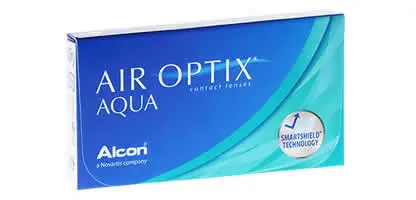 Air Optix Aqua by Alcon and Ciba Vision are a cost-effective silicone hydrogel monthly contact lens. These exceptional lenses combine SmartShield technology and TriComfort technology for all day long comfort. The lenses can be worn daily for up to a month, using a simple cleaning and storing routine. Due to the nature of how comfortable the lenses are, they can be worn continuously for up to a week (provided this has been approved by your optician).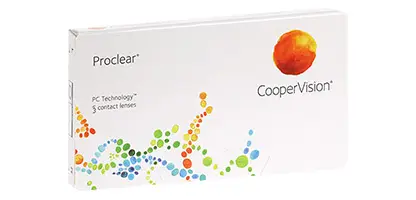 These cheap monthly contact lenses are created by CooperVision. The lenses use impressive PC technology to retain moisture and keep the lenses 96% hydrated from morning till night. Perfect for those susceptible to dry eyes from prolonged screen use, indoor heating, or air conditioning. You can enjoy up to 12 hours of wear, making these contact lenses great value for money and a clear choice for anyone with a busy schedule.
Cheapest two weekly contact lenses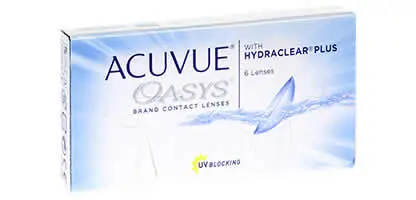 Acuvue Oasys are cheap two weekly contact lenses and available for those who require multifocal and toric lenses. These lenses offer the best of both worlds as they are cheaper than daily lenses, but more hygienic than monthly lenses as you'll be replacing them more often. Made with a silicone hydrogel material and HYDRACLEAR PLUS technology, the lenses provide exceptional comfort and breathability. They can be worn continuously for up to one week (if approved by your optician).
Cheapest toric contact lenses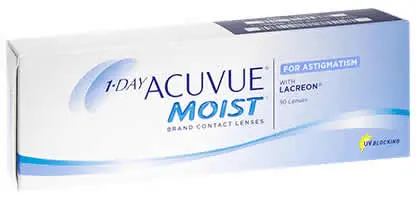 As part of the renowned Acuvue range, 1 Day Acuvue Moist for Astigmatism are great value for money toric contact lenses. These high-quality contact lenses can correct astigmatism whilst offering all day comfort. They are designed with LACREON technology which retains moisture, making them suitable for dry and sensitive eyes. You can rely on clear, concise, and comfortable vision when you choose these Acuvue contact lenses, available for the best price on the market.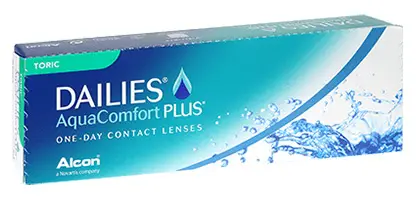 Dailies AquaComfort Plus Toric is one of our bestselling cheap toric contact lenses. They're cost-effective lens option designed to correct astigmatism, without compromising on quality. The affordable lenses combine blink activated technology and precision curve technology to provide both clear and comfortable vision. They are ideal for anyone with a busy lifestyle, after the convenience of a daily lens wear option which you can easily dispose of at the end of the day.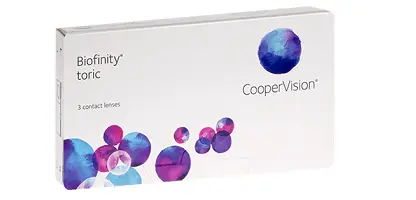 CooperVision's Biofinity Toric are affordable cheap toric contact lenses. Even though the monthly lenses are made with innovative technology and materials, they won't let you down on quality or comfort. The silicone hydrogel material and Aquaform technology of the lenses keep the lenses healthy, hydrated and moisturised all day long. Due to its exceptional comfort, the lenses can even be worn as extended wear lenses for up to a week (if approved by your optician).
Where can I buy cheap contact lenses online in Ireland?
At Feel Good Contacts Ireland, we only sell original branded contact lenses, so you can buy the same lenses, from the same manufacturers, but for much less. And, we guarantee the cheapest contact lenses, as we won't be beaten on price with our Price Match Promise. If you wear Irish high street opticians' own brand lenses, such as
Specsavers
'
easyvision
,
Vision Express Dailies
and
Boots Premium Dailies
, you'll be delighted to know that we also sell the branded equivalent of all of these lenses at even better prices.
You'll find a huge range of cheap contact lenses,
solutions
,
eye drops
, prescription glasses and designer sunglasses when you order online at Feel Good Contacts. And if you need any help ordering, our friendly customer service team are here Mon – Fri 8:00am - 9:00pm and Sat – Sun (including bank holidays) 9:00am - 5:30pm.
Or, why not try
comfi Daily Disposable
if you're looking to save money and want to buy affordable contact lenses without compromising on quality? An affordable alternative to Aura ADM, Hubble, Waldo, Daysoft and everclear lenses, comfi Daily Disposables are cheap contact lenses of an exceptional standard, that guarantee superior performance and comfort.
Best Selling Cheap Contact Lenses on Feel Good Contacts
comfi Daily Disposable
1 Day Acuvue Moist
Dailies AquaComfort Plus
Acuvue Oasys
FreshLook Colorblends
Biofinity