Proclear Benefits & Features
Perfect for those susceptible to dry eyes
PC technology designed to retain moisture
Lenses stay 96% hydrated throughout the day
Can be worn for up to 12 hours a day
Recommended For
Those who want a comfortable monthly lens
Anyone who deals with excessive screen time or indoor heating
Someone who has dry eyes
Alternative contact lenses to Proclear
Proclear 1 Day contact lenses are daily disposable lenses and uses the same PC technology as Proclear monthly.
Biofinity are silicone hydrogel monthly contact lenses which are even more breathable then Proclear Sphere.
Optician Equivalents
Specsavers easyvision Monthly Vusion
Specsavers easyvision Monthly Vusion (Premium)
This is a recommendation made by Feel Good Contacts. If you wish to try alternative contact lenses you will need to consult your optician to make sure they are suitable for you and are fitted correctly.
Product Description
Created by CooperVision, Proclear contact lenses are monthly contact lenses that achieve clear, seamless vision, as well as consistent comfort throughout the day. They utilise impressive technologies to provide visual correction for long-sightedness and short-sightedness, without compromising on comfort.
Are Proclear contact lenses suitable for me?
Perfect for office workers or contact lens wearers with busy lifestyles, Proclear monthly contacts are naturally resistant to the effects of air conditioning, digital screen use, indoor heating, and other dehydrating influences.
What are Proclear contacts made of?
Proclear contact lenses are made from Omafilcon B. With CooperVision's own PC Technology implemented into the design, Proclear contact lenses bind water to the lens to keep eyes hydrated throughout even the longest of days. These are ideal monthly lenses to deal with eye dryness, they can be worn for up to 12 hours. You can also enjoy the affordable Proclear Sphere for a cheaper price at Feel Good Contacts.
You can choose to stock up on these monthly contact lenses with our 6-pack edition, offering a six month's supply or find this lens for astigmatism with Proclear Toric.
Need more optical advice help? Ask our optical experts
Further Optical Advice
How long can I wear Proclear contacts lenses for?
Proclear are monthly contact lenses designed for daily wear. These lenses must be removed, cleaned and stored in contact lens solution before going to sleep. We stock a huge selection of contact lens solution, remember it's important to follow the advice given by your optician and use the correct solution for you.
Are Proclear contacts good?
As monthly contact lenses, the Proclear Sphere cost is affordable. PC technology ensures moisture and comfort throughout daily wear, resisting irritants such as air conditioning, digital screen use and heating. You only have to look at the many positive Proclear Sphere reviews to discover why this is such a popular contact lens.
Are Proclear contacts good for dry eyes?
Proclear contact lenses bind water to the lens for all-day comfort. These lenses are ideal for those that experience dry eye symptoms.
Reviewed by our Optical Team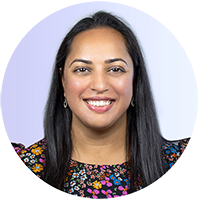 Tina Patel, Contact Lens Optician.
Tina Patel is a qualified Contact Lens Optician and part of the Optical Team at Feel Good Contacts, which promises the same attentive and quality service offered on the high street. With an outstanding 25 year strong career in the optical industry, Tina offers expert advice and support on contact lenses, solutions and eye care.
Young, G., Bowers, R., Hall, B. and Port, M. (1997) 'Six month clinical evaluation of a biomimetic hydrogel contact lens'. The CLAO journal: official publication of the Contact Lens Association of Ophthalmologists, Inc, 23(4), pp.226–236.
https://pubmed.ncbi.nlm.nih.gov/9348446/
Wolffsohn, J.S., Ghorbani-Mojarrad, N., Vianya-Estopa, M., Nagra, M., Huntjens, B., Terry, L., Sweeney, L.E., Dutta, D., Joshi, M.R., Wright, D., Bruce, H., Hallam, E., Jolly, L., Chung, Y.B., En Tsen, J.R., Bishop, A., Davison, R., Maldonado-Codina, C. and members of the British and Irish University and College Contact Lens Educators (BUCCLE) group (2022) 'Fast versus gradual adaptation of soft monthly contact lenses in neophyte wearers', Contact Lens & Anterior Eye: The Journal of the British Contact Lens Association, 45(4), p.101469.
https://doi.org/10.1016/j.clae.2021.101469.

NsarMohammed Qadr

-

22 Sep 2023

GREAT DELIVERY GREAT PRICE. PRODUCTION OF WAS GOOD FOR PURPOSE. AS USUAL.

Lynn Wilson

-

02 Sep 2023

Great comfortable contact lenses

Light, comfortable, do not dry out or stick. A really good fit. Great value. Have been wearing these for donkeys. Highly recommended.

antony hall

-

06 Jul 2023