comfi Colors Enhance Benefits and Features
Available in 12 stunning colours
Comfortable to wear all day
Affordable
Blended colour for a natural look
Recommended For
Those looking to regularly wear coloured lenses
Prescription or non-prescription wearers
Both light and dark eyes
Alternative to comfi Colors Enhance
Product Description
comfi Colors Enhance is a collection of monthly coloured contact lenses, available exclusively through Feel Good Contacts. If you want a stylish colour update for your eyes, for everyday use or just for special occasions, look no further.
With 12 eye-catching colours to choose from, you'll be spoilt for choice. With colours ranging from ocean blue to natural green and pure hazel, there's something for everybody within this coloured contact lens collection.
You can enjoy a colourful new look every day with these lenses for an incredibly affordable price. These monthly coloured contact lenses are recommended to be worn for up to 12 hours a day. The lenses should be removed, cleaned, and stored in contact lens solution overnight and when not in use. The lenses should be thrown away 30 days after opening.
comfi Colors Enhance Parameters
| | |
| --- | --- |
| Manufacturer | comfi |
| Brand | comfi Colors Enhance |
| Wearing type | Monthly Contact Lenses |
| Power range | 0.00 to -8.00 |
| Base curve(s) | 8.6mm |
| Diameter(s) | 14.2mm |
| Lens material | Terpolymer (Tetrafilcon) |
| Water content | 42% |
| Oxygen permeability | 16.70 Dk/t |
| Pack size | 2 Pack |
Further Optical Advice
Do comfi Colors Enhance look natural?
The colours within comfi Colors Enhance blend seamlessly into each other, resulting in a natural look on the eye.
Why do my eyes sting when I insert a fresh set of lenses?
If you experience stinging when inserting a new contact lens straight from the blister pack, this can mean you are sensitive to the solution the lens is stored in. The storage solutions that your lenses first arrive in are designed to keep the lens sterile and preserved while it's in the blister pack.
Rinsing the lens with your own contact lens solution before you apply it should reduce the stinging sensation. If there is no improvement, you should contact your optician to rule out any infections or other problems. You can find out more about why your eyes burn when you put in contact lenses in our eye care hub.
Reviewed by our Optical Team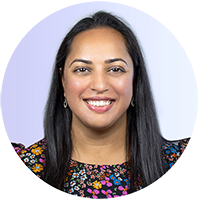 Tina Patel, Contact Lens Optician.
Tina Patel is a qualified Contact Lens Optician and part of the Optical Team at Feel Good Contacts, which promises the same attentive and quality service offered on the high street. With an outstanding 25 year strong career in the optical industry, Tina offers expert advice and support on contact lenses, solutions and eye care.
I don't need vision correction (zero power 0.00/ plano)

comfi Colors Enhance Reviews
(46)
C.Harrison-Clarkson

-

28 Nov 2023

Great price for coloured lenses. Look really effective on my hazel eyes.

Charis Crawford Corri

-

18 Nov 2023

I can't wear monthly wear contacts as they're too thick for my sensitive eyes, and most coloured options only come in monthly use. Cause these are one-wear use, they are thinner than monthly wear lenses but still a little thicker than clear daily contacts (coloured ones always tend to be due to their lower water retention). They're not weightless and you can feel them in your eyes (unlike clear daily disposables), but they're not uncomfortable. Eyes can feel mildly dry after a while, but nothing that eye drops can't fix. I have very dark brown eyes that look black. I've tried both the 'Ocean Blue' and 'Pure Hazel' shades, and whilst not the most natural looking, they're undeniably stunning on my medium brown/Black skin.

Mrs Shirley Roper

-

12 Nov 2023

Amazing colour contacts in wide range of colours.

Mary Thomson

-

05 Nov 2023

I have worn sapphire blue freshlook colors for years and loved the colour they are now discontinued so ordered sapphire blue in comfi enhance.. really dissapointed with the colour it's sort of dark not blue but so comfy to wear I actually fell asleep in them anx forgot to take them out ( not advised) when i realosed in the mormi b tjey were still comfortable im hoinv to order another blue set till i get the accevt i am used too. As always quick delivery The box is rather a waste for delivery of two small boxes in a massive cardboard box a Jiffy bag would be acceptable