1 Day Acuvue Moist Multifocal Benefits & Features
Exceptional daily multifocal lenses to correct presbyopia
Clear vision across all distances
LACREON technology for all day moisture and minimal contact lens-related dryness
Highest level of UV protection against harmful rays
Visitint (handling tint) technology makes your lens easier to insert and remove
Recommended For
People with presbyopia who require more than one prescription combined in a single lens
Suitable for those who wear contact lenses on occasion such as when playing sports or going out
Use alongside UV-blocking sunglasses in direct sunlight for full protection
A convenient, comfortable and easy contact lens wearing experience
Alternative to 1-Day Acuvue Moist Multifocal Contact Lenses
Dailies AquaComfort Plus Multifocal or Proclear 1 Day Multifocal are alternative daily multifocal lenses.
This is a recommendation made by Feel Good Contacts. If you wish to try alternative contact lenses you will need to consult your optician to make sure they are suitable for you and are fitted correctly.
Product Description
What is 1 Day Acuvue Moist Multifocal?
1 Day Acuvue Moist Multifocal are daily disposable contact lenses by Johnson & Johnson that correct presbyopia. These multifocal contact lenses combine multiple prescriptions into one lens for clear vision at all distances - near, far and intermediate. You can expect comfort, convenience, and seamless visual transitioning with these 1 day multifocal lenses.
Acuvue multifocal lenses feature advanced IntuiSight technology. This technology accounts for pupil size according to your age and prescription.
The back curve design of these multifocal lenses caters for the presbyopic eye by helping the lens follow the eye as it moves. This ensures that it is kept central on the eye's surface for sharp vision and a precise fit.
1 Day Acuvue Moist Multifocal with LACREON
The LACREON technology is inspired by the body's tears' natural behaviour and promises added comfort by keeping the eyes hydrated throughout the day. This wetting technology locks a moisture-rich ingredients between the lens and the eye to ensure they don't dry out as the day goes on. Acuvue Moist's LACREON technology intends that you'll barely feel the presence of 1 Day Acuvue Moist Multifocal contact lenses when wearing them.
Combined with Etafilcon A, a hydrogel material with a mid-water content of 58%, 1 Day Acuvue Moist Multifocal contact lenses are an excellent choice for dry eyes and promise optimal comfort and hydration. With the cheapest 1 Day Acuvue Moist Multifocal prices online, this is a high performance, cost-effective option for multifocal contact lens wearers.
Further Optical Advice
Does 1 Day Acuvue Moist Multifocal come with UV protection?
Yes, 1 Day Acuvue Moist Multifocal contact lenses feature UV filters. However, it is still important that you wear sunglasses if you want full protection against UV rays in the sun. Although 1 Day Acuvue moist multifocal contact lenses offer exceptional UV protection, contact lenses are not to be used as a substitute for high quality sunglasses, nor will they be effective in shielding your eyes from the sun's glare.
How long does it take for your eyes to adjust to multifocal contacts?
It usually takes a few days for a person to get used to multifocal contact lenses but thanks to IntuiSight technology, 1 Day Acuvue Moist Multifocal contact lenses take less time to adjust to for most people. These lenses will allow you to see at multiple distances with ease.
Check 1 Day Acuvue Moist Multifocal review responses online to find out what to expect from these exceptionally high quality lenses.
Can you wear 1 Day Acuvue Moist Multifocal on a regular basis?
Yes, 1 Day Acuvue Moist Multifocal contact lenses can be worn daily for up to 12-14 hours maximum, be it in the office or when playing sports, such as tennis. You might find that you need to buy a pair of glasses to help with smaller print, but you can certainly use 1 Day Acuvue Moist Multifocal when on the computer and viewing your office and the environment around you.
Importantly, the best price 1 Day Acuvue Moist Multifocal will influence how regularly you can wear your daily-use contact lenses within your weekly or monthly routine according to your budget.
Reviewed by our Optical Team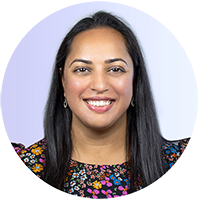 Tina Patel, Contact Lens Optician.
Tina Patel is a qualified Contact Lens Optician and part of the Optical Team at Feel Good Contacts, which promises the same attentive and quality service offered on the high street. With an outstanding 25 year strong career in the optical industry, Tina offers expert advice and support on contact lenses, solutions and eye care.
Sha, J.; Tilia, D.; Kho, D.; Diec, J.; Thomas, V. and Bakaraju, R.C. (2018), 'Comparison of Extended Depth-of-Focus Prototype Contact Lenses With the 1-Day ACUVUE MOIST MULTIFOCAL After One Week of Wear', Eye & Contact Lens: Science & Clinical Practice, 44, pp.S157–S163.
https://journals.lww.com/claojournal/Abstract/2018/11002/Comparison_of_Extended_Depth_of_Focus_Prototype.27.aspx
Kwok, L.S.; Kuznetsov, V.A.; Ho, A. and Coroneo, M.T. (2003), 'Prevention of the adverse photic effects of peripheral light-focusing using UV-blocking contact lenses', Investigative Ophthalmology & Visual Science, 44(4), pp.1501–1507.
https://iovs.arvojournals.org/article.aspx?articleid=2123844#89605164
Guillon, Michel; Dumbleton, Kathryn; Theodoratos, Panagiotis; Gobbe, Marine; Wooley, C. Benjamin; Moody, Kurt (2016), 'The Effects of Age, Refractive Status, and Luminance on Pupil Size', Optometry and Vision Science, 93(9), pp.1093-1100.
https://journals.lww.com/optvissci/Fulltext/2016/09000/The_Effects_of_Age,_Refractive_Status,_and.16.aspx

1 Day Acuvue Moist Multifocal Reviews
(651)
Jennifer Livingston

-

30 Nov 2023

Tried a few different brands but keep going back to these.

Sarah Clowes

-

28 Nov 2023

Mrs Denise Barlow

-

25 Nov 2023

Very comfortable contacts,

Annette Davies

-

22 Nov 2023

Michelle Murphy

-

29 Oct 2023