Customer reviews
Buy contact lenses online
Is it okay to buy contact lenses online?
Yes, it is okay to buy contact lenses online. You can buy contact lenses online provided you know your up-to-date prescription.
Reasons to buy contact lenses online from Feel Good Contacts
Ireland's most trusted online contact lens retailer rated 'Excellent' by Trustpilot.
We offer superfast delivery (2-3 working days) for only €3.98
Up to 50% cheaper than high street opticians.
How to buy contact lenses online
Buying contact lenses online is quick and easy. You just need to enter your prescription details on the product page and follow a simple checkout process.
Buy contact lenses online from Ireland's top supplier
Buy contact lenses online at Feel Good Contacts Ireland, rated as one of the most trusted contact lenses supplier on Trustpilot. We know the cost of contact lenses can be a worry for some, which is why we stock 98% of all lenses and offer a Price Match Guarantee on your cheap contact lenses. You'll also find a wide selection of coloured contact lenses (including FreshLook Colorblends), contact lens solutions, eye drops, eye care products and prescription glasses and designer sunglasses.

Our diverse range of contact lenses are all available at unbeatable prices in the Ireland. You can expect to find popular brands for daily wear such Dailies total 1, 1 Day Acuvue Moist, Focus Dailies All Day Comfort and Dailies AquaComfort Plus amongst popular monthly brands and more including, Biofinity, Acuvue Oasys and Air Optix Aqua.

There's more at Feel Good Contacts, you can purchase the original branded equivalent of many high street opticians' own brand quality contact lenses , including Specsavers' EasyVision, Boots' Premium and Vision Express lenses.

We want to make ordering contact lenses online from Feel Good Contacts as easy as possible which is why we state, 'no prescription needed'. We trust you know which type of contact lenses you need and won't ask to see your prescription. For added convenience, we offer a Same Day Dispatch service on all in-stock items. We dispatch 99% of orders the same day if you order before 5:45pm.
Eye Care Expert
Eye health is important to us at Feel Good Contacts and we pride ourselves in delivering the best service.

Our team have created a helpful high street comparison guide to help contact lens wearers find the original brand of your contact lenses. You'll find the cost of contact lenses to be low across our site.

If you're still unsure of which contact lenses you need, or have any other eye health related queries, please contact us and we'll be happy to help. Otherwise, you can get in touch with our helpful in-house eye care expert through our optical advice page.
Latest Blogs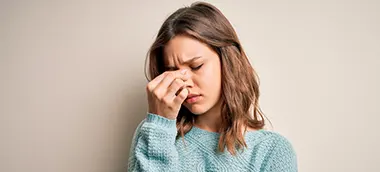 How to Prevent Eye Strain During the Winter Months
As we head into the winter months, the temperature continues to drop whilst the night creeps up on us as early as 3pm, and inevitably, our screen use will....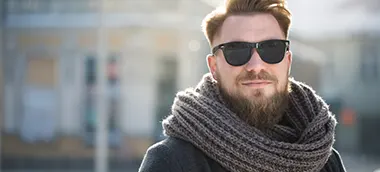 Catching Rays: The Need for Sunglasses in Winter
If you see someone wearing sunglasses in winter, don't be too quick to judge. Yes, conventionally, sunglasses are seen as spring or summer additions to your....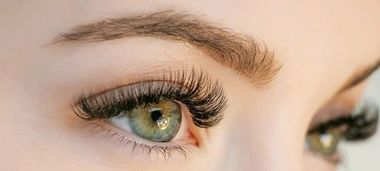 What can your eyes tell you about your health?
It's often said that the eyes are the window to the soul. After all, as well as enabling us to see, these organs play a crucial role in expression and....