Dailies AquaComfort Plus Benefits & Features
Perfect for those with busy or active lifestyles
Blink-activated technology to refresh, moisturise and hydrate the eyes
AquaComfort Plus Dailies are hygienic and convenient contact lenses as you dispose of them at the end of the day
Visitint technology (tint) to help insert your lenses
Thin lens design for easy and comfortable lens application
Recommended For
Part-time or full-time contact lens wearers
Those who spend long hours in front of digital devices
People who want the convenience of a daily contact lens wear
Alternatives to Alcon Dailies AquaComfort Plus contact lenses
1 Day Acuvue Moist and comfi Daily Disposables are alternative daily lenses.
This is a recommendation made by Feel Good Contacts. If you wish to try alternative contact lenses you will need to consult your optician to make sure they are suitable for you and are fitted correctly.
Optician Equivalents
Boots Premium Plus Dailies
Specsavers easyvision Daily Vitrea
Product Description
Created by eye care experts Alcon, Dailies AquaComfort Plus are daily contact lenses that can be worn up to 12 hours.. The lenses feature an impressive 69% water content, creating an additional cushion of moisture and hydration, perfect for dry eyes.
The use of blink-activated moisture technology in Dailies AquaComfort Plus soft contact lenses works to release moisture into the eye every single time you blink. This keeps the eyes fresh and prevents the onset of dry eye. Made with LightStream lens technology, these ultra-thin lenses offer comfort and quality with every lens. So, you can wear them throughout the day with ease, thanks to the high quality of these AquaComfort Plus dailies.
Also available, you can buy Alcon Dailies AquaComfort Plus Toric for contact lens wearers with astigmatism, Alcon Dailies AquaComfort Plus Multifocal lenses for presbyopia and a 90 pack for those looking to stock up.
Need more optical advice help? Ask our optical experts
Further Optical Advice
What is the difference between Focus Dailies and AquaComfort Plus?
Dailies AquaComfort Plus is characterised by more moisture when compared to Focus Dailies All Day Comfort. It also has a slightly larger base curve and diameter.
Be sure to read through a reputable Alcon Dailies AquaComfort Plus review before committing to your prescription. If you have any concerns, please bring the issue up with your optician.
How long can you wear Dailies AquaComfort Plus?
These daily contacts are not designed for overnight wear and must be disposed of after one day of use. You cannot sleep in Alcon Dailies AquaComfort Plus.
Do Dailies AquaComfort Plus have UV protection?
Unfortunately, these daily wear lenses do not have UV protection. When you buy Dailies AquaComfort Plus, always be sure to compare the lens specifications to the lenses cited on your prescription.
Are Dailies AquaComfort Plus good for everyone?
Dailies AquaComfort Plus contact lenses contain many features to increase comfort during wear. The lens contains the blink-activated moisturising agent polyethylene glycol (PEG) - commonly added to eye drops. In addition, the lens contains Polyvinyl alcohol (PVA), a water-soluble synthetic polymer that contains water-loving (hydrophilic) properties to improve moisture. PVA also helps to improve visual clarity and the comfort of your eyes by maintaining your tear film throughout the day.
Hygiene and comfort are a huge benefit when you choose these convenient daily disposable lenses. You won't have to bother with a complex contact lens cleaning routine, simply apply a fresh and clean pair of lenses each morning. Before applying, make sure to ask your optician for your recommended wearing time.
If your prescription is suitable, cheap Dailies AquaComfort Plus are available online in multipack sizes. While it is a relatively affordable daily contact lens and offers incredible comfort for its price point, it is still a daily lens, making it more expensive than monthly or two weekly modality lenses.
Are Dailies AquaComfort Plus silicone hydrogel lenses?
Daily AquaComfort Plus lenses are not made from a silicone hydrogel lens material, which may be less attractive to some. Some lens wearers who have been advised that they need a silicone hydrogel contact lens may require a higher oxygen permeability for their chosen contact lens such as Clariti 1 Day or comfi Purest 1 Day (5 pack).
Reviewed by our Optical Team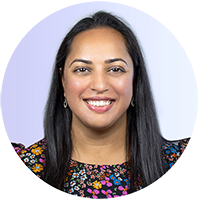 Tina Patel, Contact Lens Optician.
Tina Patel is a qualified Contact Lens Optician and part of the Optical Team at Feel Good Contacts, which promises the same attentive and quality service offered on the high street. With an outstanding 25 year strong career in the optical industry, Tina offers expert advice and support on contact lenses, solutions and eye care.
James S. Wolffsohn, Olivia A. Hunt, Ashock Chowdhury, Contact Lens and Anterior Eye, Volume 33, Issue 2, April 2010, 'Objective clinical performance of 'comfort-enhanced' daily disposable soft contact lenses', Pages 88-92:
https://www.sciencedirect.com/science/article/abs/pii/S1367048410000056
TG GILES, Wiley Online Library, 'Effectiveness of moisturizing daily disposable lenses with additives':
https://onlinelibrary.wiley.com/doi/abs/10.1111/j.1755-3768.2008.6133.x
Phan CM, Walther H, Riederer D, Lau C, Lorenz KO, Subbaraman LN, Jones L. Analysis of polyvinyl alcohol release from commercially available daily disposable contact lenses using an in vitro eye model. J Biomed Mater Res B Appl Biomater. 2019 Jul;107(5):1662-1668. doi: 10.1002/jbm.b.34259. Epub 2018 Oct 16. PMID: 30325095; PMCID: PMC6587498.:
https://www.ncbi.nlm.nih.gov/pmc/articles/PMC6587498/

Dailies AquaComfort Plus Reviews
(2150)
Tammy Turner

-

04 Dec 2023

Gemma Wilson

-

04 Dec 2023

I have been using this product for a couple of years. Lenses are so comfortable to wear ?? would definitely recommend

Deb Connelly

-

30 Nov 2023

Adam Beechey

-

25 Nov 2023

Repeat order, as described