comfi Daily Disposable Benefits & Features
Perfect for new lens wearers
Remains wettable and resistant to deposits
UV protection
Made from HEMA+MAA (Etafilcon A) hydrogel for a more natural and comfortable feel
Hassle-free and hygienic
Recommended For
Those looking for comfortable and affordable dailies
Those who have dry eyes from digital screens
New contact lens wearers
Use alongside UV protection sunglasses in outdoor environments for full protection
Alternative to comfi Daily Disposable Contact Lenses
Market Equivalents
This is a recommendation made by Feel Good Contacts. If you wish to try alternative contact lenses you will need to consult your optician to make sure they are suitable for you and are fitted correctly.
Product Description
comfi Daily Disposable contact lenses give complete comfort and hydration to your eyes from morning to night. Made from a soft hydrogel material, these lenses will keep your eyes feeling fresh for the entire day. Contact lens wearers can also enjoy the freedom of not wearing glasses, which is ideal if you play sports. comfi Daily Disposable has UV blocking integrated into the lens, making it a great choice for an all year round lens. Just remember to wear UV-protective eyewear as well as your contact lenses to fully protect your eyes from UV rays.
Be assured of total hygiene and zero irritation when you wear these lenses. These dailies remain wettable and resistant to deposits throughout wear. comfi contact lenses keep your eyes moist with their 58% water content, to keep them feeling fresh and hydrated throughout even the longest of days. For those who suffer from dry eyes, wearing contact lenses that feel comfortable throughout the day is essential. You can rest assured of this with comfi.
These lenses have the added convenience of being a daily disposable, which means you can wear them for the entire day and just dispose of them once you have removed them. There's no need to worry about buying contact lens solutions and following an extensive lens care routine when you wear these daily disposables. Finally, comfi Daily Disposable costs far less than comparable lenses, so you don't need to compromise on quality when on a budget.
comfi Daily Disposable Parameters
| | |
| --- | --- |
| Manufacturer | comfi |
| Brand | comfi |
| Wearing type | Daily Contact Lenses |
| Power range | +6.00 to -12.00 |
| Base curve(s) | 8.6mm |
| Diameter(s) | 14.2mm |
| Lens material | HEMA+MAA (Etafilcon A) |
| Water content | 58% |
| Oxygen permeability | 28 Dk/t |
| Pack size | 30 Pack |
Want to compare lenses? Browse our extensive contact lens specification page.
Further Optical Advice
Can I wear comfi Daily Disposable contact lenses?
These lenses are ideal for those who are new to first trying contact lenses or those who lead busy lifestyles. If you're wondering whether comfi Daily Disposable contact lenses are a suitable option for you, take a look at our list under 'Alternative to comfi Daily Disposable Contact Lenses'. If you wear any of the lenses listed, you'll find that comfi is a far more affordable alternative. Before you switch, it's important to consult your optician to make sure your lenses are suitable for you and fit correctly. Please don't hesitate to contact our optical team who will be happy to advise you. If you have any further questions, you can contact them on 01 514 3614 or email at cs@feelgoodcontacts.ie.
Can I try comfi Daily Disposables?
We also stock an even more affordable, handy 5-pack of these daily lenses if you wanted to try them out before committing to a full 30 pack supply. If you would like any more information about the lens, check out comfi Daily Disposable reviews before you buy.
Are comfi Daily Disposable lenses good value for money?
FGC customers can benefit from the low comfi Daily Disposable cost as well as the higher quality they provide compared to other lenses within its price range. Contact lenses with similar specifications to comfi Daily Disposable can often cost significantly more. As such, comfi Daily Disposable provides an affordable and healthy daily disposable contact lens option.
Reviewed by our Optical Team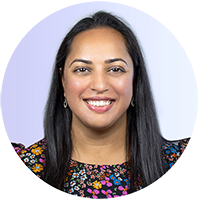 Tina Patel, Contact Lens Optician.
Tina Patel is a qualified Contact Lens Optician and part of the Optical Team at Feel Good Contacts, which promises the same attentive and quality service offered on the high street. With an outstanding 25 year strong career in the optical industry, Tina offers expert advice and support on contact lenses, solutions and eye care.
Cho, P. and Boost, M.V. (2013) 'Daily disposable lenses: The better alternative', Contact Lens and Anterior Eye, 36(1), pp.4–12.
https://www.sciencedirect.com/science/article/abs/pii/S1367048412002809
Andley, U.P., Malone, J.P. and Townsend, R.R. (2011) 'Inhibition of Lens Photodamage by UV-Absorbing Contact Lenses', Investigative Opthalmology & Visual Science, 52(11), pp.8330-8341.
https://iovs.arvojournals.org/article.aspx?articleid=2187208
Sulley, A., Young, G., Hunt, C. (2016) 'Factors in the success of new contact lens wearers', Contact Lens and Anterior Eye, 40(1), pp.15-24.
https://www.sciencedirect.com/science/article/abs/pii/S1367048416301357

comfi Daily Disposable Reviews
(2723)
comfortable wear and good price

Mahreen Khan

-

03 Dec 2023

Good quality and it feels so comfortable of wearing it

These contact lenses are so amazing! They stay on your eyes and don''t dry. The price is always so good! For the price, the quality is amazing! I highly recommend them! I bought contact lenses from different brand but they weren''t so good as these ones. BUY THEM!

Chris Rawlin

-

30 Nov 2023

Comfortable and great for playing golf