Events to look out for this summer
Firstly, National Bike Week is coming up! (11th-19th June)
Make sure you get into the spirit of things and add a little cycling into your life! Start commuting to work by bike, get some exercise on the weekend, or join in with one of the many free cycling events happening near you.
Compulsory stunning scenery on the An Post Tour de Burren (June 18th)
With 10, 62, 110 and 160km routes available, you can choose your ideal tour of the beautiful Irish countryside at this renowned event. The An Post Tour de Burren won the European Sports Tourism Award in 2015 and attracted around 2000 cyclists last year.
Starting in the picturesque village of Ballyvaughan, the event provides something for people of all ages, with its variety of routes offering you a high degree of choice in selecting your target distance.
Test your metal with The Race Around Ireland – (28th August)
Whether you're a seasoned cyclist who has been training all year for this marathon event, or a group of friends who want to achieve a milestone goal together, this event is an annual highlight in Ireland.
Starting at 3PM in Trim, County Meath, the race spreads across five days and 2,150km! Not for the faint of heart, this ultra-distance event is an ideal opportunity to fulfil a life's goal. However, forming a relay team and portioning up the route is a perfect way for you and your friends to complete the achievement, or to raise money for a good cause.
Why you should wear contact lenses instead of glasses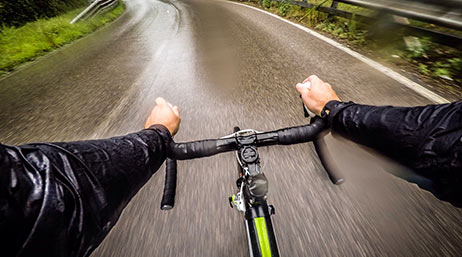 1) For starters, you just want to concentrate on your cycling and not on keeping those glasses from slipping down your nose, or from banging against your helmet! Worrying about this is bound to distract you from the road and from any hazards that may come your way. Switch to contact lenses and avoid any awkward or dangerous mishaps.
2) Let's face it, you're in Ireland, you will encounter rain at some point on your journey. Glasses can steam up and become foggy during rain showers, and this severely restricts your vision. Avoid the obstacle of spectacles and free your eyes with contact lenses!
3) The frame of the glasses can cause problems by creating blind spots. While cycling along with your eyes on the road, you must be ready to react at the drop of a hat. However, with glasses on, you can become oblivious to other cyclists, cars and even animals that pass by, until they are directly in front of you! Ensure your eyesight is as keen as possible by using contact lenses, which naturally move with the eyeball.
How we can help you maintain contact lens performance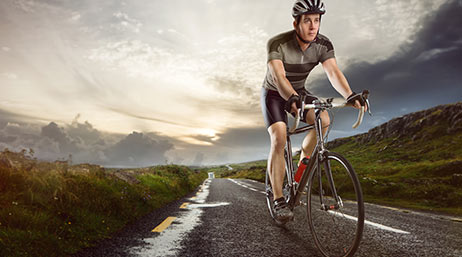 1) At Feel Good Contact Lenses, we recommend using
disposable daily contact lenses
for your cycling exploits. You should also bring a spare set with you, so in the rare event that the contact lenses do become dirty or wet, you can switch sets in seconds.
2) If you are a user of weekly or monthly contact lenses, bring a
travel-sized bottle of solution
with you. This can easily fit in a pocket or pouch and allows you to maintain the state of your contact lenses while out on the road.
Finally, from the team at Feel Good Contact Lenses, we hope you have a great time cycling this summer, and that you do so as safely as possible!