20 wipes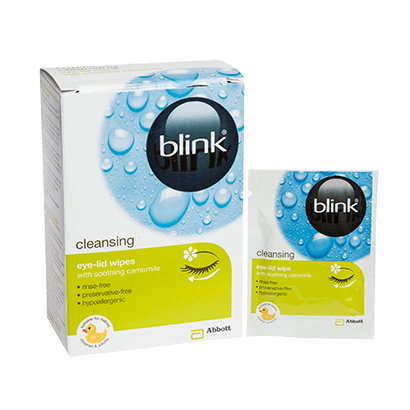 You earn
140
reward points
In StockDispatch date Today

Blink Lid Clean Product Description
Formulated with soothing camomile, Blink Lid Clean eye wipes by AMO are a refreshing and effective way to rid your eyelids of any dirt, debris, make-up or bacteria that may have gathered during the day or while sleeping.
Blink Lid Clean Wipes
Blink Lid Clean wipes are hypoallergenic and entirely preservative-free, delivering an effective clean suitable for even the most sensitive of skin. They can be used by adults, children, babies and even contact lens wearers.
For use, simply close your eyes and gently massage your eye-lid and lashes with the sterile wipe. The Blink Lid Clean wipe can be used as a cold and warm compress.
Blink Lid Clean Wipes for Irritation or Infection
Minimise the risk of irritation or infection when you use Blink Lid Clean, designed to help the symptom of dry eye, blepharitis and many other conditions. We stock a wide selection of eye supplements and hygiene products. For all other eye care products, browse our range now at FeelGoodContacts.com.
Exfoliating eyelid wipes, removes debris and secretions
Features soothing camomile
Preservative-free and hypoallergenic
Suitable for all ages
20 wipes per box