There are so many fantastic colours, style, silhouettes and designers to choose from. This can make it challenging to know which prescription glasses to choose and which glasses will suit your face shape the best.
Once you buy your spectacle frames, you're going to be wearing them for a while. So, we've created a short guide to help you narrow it down and pick the best pair of glasses for your face shape.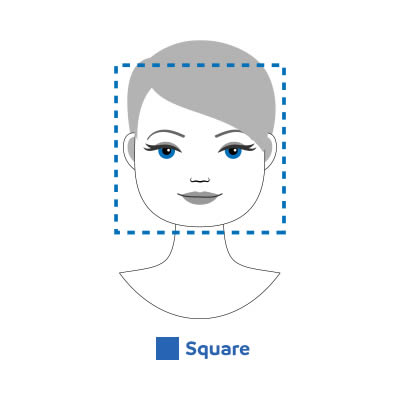 Best glasses for square faces
Square faces are defined by a strong chiselled jawline and broad forehead. They have a 1:1 ratio and are even in width and length. The best glasses for square faces are generally round or oval frames, as well as club masters. These will soften the sharp edges of a square face.
Rectangle frames will also create a narrow focus towards the centre of the face. Both thin and thick frames work well on square faces. Darker colours create a classic and timeless feel.
Celebrities with a square face shape includes Emily Deschanel, Demi Moore, Salma Hayek, Jennifer Hudson, Tom Cruise, Johnny Depp, Ben Affleck
Best glasses for round faces
Round faces have fuller cheeks, less defined jawlines. The smooth lines of a round face mean that they have a greater curve of symmetry, but less definition.
Angular shaped frames such as square and wayfarers look good on round faces and add more dimension and balance. Avoid oval, round and cat-eye frames that can make a face appear slightly wider. Thinner, lighter coloured frames add a soft and romantic touch to rounder faces.
Celebrities with a round face shape includes Cameron Diaz, Emma Stone, Aishwarya Rai Bachchan, Leonardo Dicaprio, Elijah Wood, Jack Black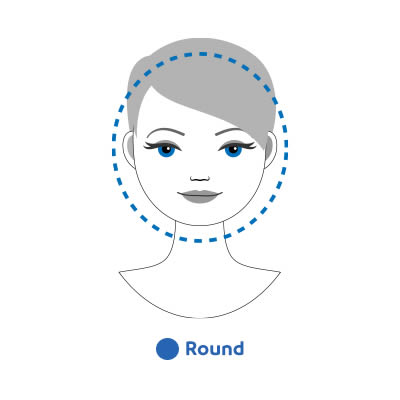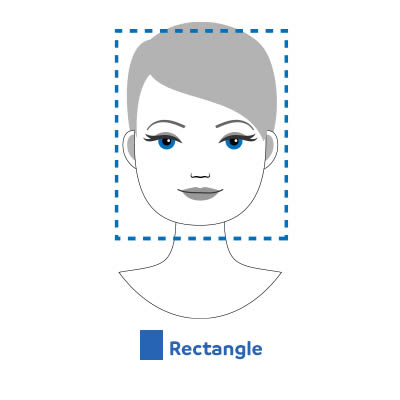 Best glasses for rectangular faces
Rectangular faces are typically longer in length and shorter in width. Large frames with bigger lenses look best on rectangular faces.
Thick wayfarer, club masters, cat-eye and square frames give the illusion of greater width and create balance. Thicker frames also work particularly well on rectangular faces to break the length of the face. Bold prints, bright colours and splashes of retro neon can work well on rectangle faces.
Celebrities with a rectangle face shape includes Angelina Jolie, Sandra Bullock, Natalie Portman, Arnold Schwarzenegger, Adam Sandler, Sacha Baron Cohen
Best glasses for heart-shaped faces
Heart-shaped faces are broader at the top and become slender and thinner towards the bottom. A broad brow and narrow chin make frames elongate the face and even out its proportions.
Cat-eye and rounder frames are a perfect choice for this face shape. Lighter frames that are rimless also add a soft touch. Transparent and pastel-coloured frames are also highly complementary.
Celebrities with a heart face shape includes Reese Witherspoon, Naomi Campbell, Scarlett Johansson, Nick Jonas, Will Smith, Ryan Gosling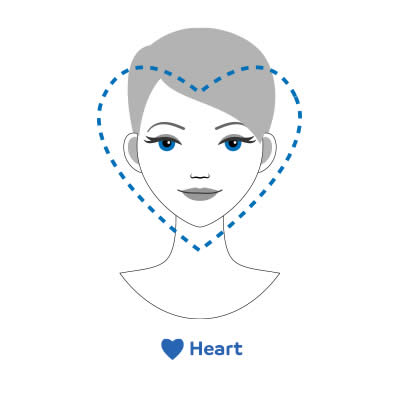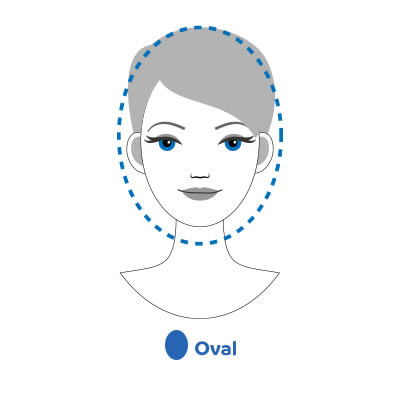 Best glasses for oval faces
Oval shaped faces are longer in length and shorter in width. The sleek and slender silhouette has a beautifully rounded symmetry. Oval face shapes have the advantage of suiting most frame silhouettes.
It's generally advised to choose a wider frame to maintain a balance of proportions. Rectangular or cat-eye frames will create more dimension across your face if it is oval-shaped.
Celebrities with an oval face shape includes Julia Roberts, Kelly Rowland, Jessica Alba, Adam Levine, Jude Law
Best glasses for triangle-shaped faces
Triangular faces are thinner at the top and become wider at the cheeks and down towards the chin are.
To create more definition towards the upper half of the face, frames with a heavy brow and thick upper frame help to create fullness. Clubmasters and wayfarers are particularly complimentary, and bolder colours and charismatic prints are a good choice.
Celebrities with a triangle face shape includes Victoria Beckham, Shailene Woodley, Justin Timberlake, Ryan Reynolds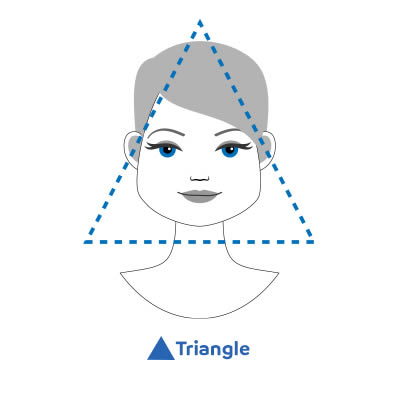 Other things to take into account when purchasing your glasses is skin tone, eye colour, hair colour, hairstyle and overall personal fashion. Glasses can help to finish your overall look off, so choose something that is versatile and can work with your personal sense of style.
Ultimately, the frame shape, colour and style of glasses you choose are up to you. The most important thing is that you feel comfortable in your glasses. Find the perfect pair of prescription glasses at Feel Good Contacts for the most affordable prices.