Guide to Air Optix Contact Lenses
Air Optix offers a full range of monthly contact lenses to suit all your eye care needs, developed by leading eye care specialists Alcon & Ciba Vision. The Air Optix water content, silicone hydrogel material and combination of the latest scientific technology, delivers a high degree of comfort all month long. Excellent breathability reduces the onset of dry eye and promotes longer wearing time for contact lens users.
Air Optix contact lenses correct myopia (short-sightedness), hyperopia (long-sightedness), presbyopia and astigmatism. Some Air Optix lenses are suited for extended wear but you will need approval from your optician to ensure the lenses are suitable for you.
Air Optix Aqua vs Air Optix HydraGlyde
Air Optix Aqua contact lenses can be worn for a month of daily wear or a week of extended wear. They provide premium comfort and moisture all day long. While, Air Optix HydraGlyde contact lenses are the latest addition to the Air Optix family. The lenses boast longer lasting surface wettability to keep your lenses and eyes hydrated for an even longer period throughout the day. Both retain moisture and protect the lenses from deposits to promote a healthy lens wearing experience.
The brand even caters for those with presbyopia and astigmatism, with Air Optix Multifocal and Air Optix for Astigmatism. They provide excellent correction without compromising on comfort.
Air Optix Night & Day Aqua are exclusively made for 30 days of continuous wear. These extended wear contact lenses specifically cater for people who forget to take out their lenses and sleep in them overnight. They're highly breathable and provides a custom wearing schedule that suits you, only if this has been approved by your optician.
Air Optix Colors contact lenses is a monthly disposable silicone hydrogel lens that offers a natural colour enhancement. With 12 different colour options, contact lens wearers have a wide selection of colours to choose from. For a subtle change, wearers may opt for Pure Hazel, Blue, Green, Gray, Brown, Turquoise, Amethyst and True Sapphire. For a vibrant change, Air Optix offer Honey, Brilliant Blue, Gemstone Green and Sterling Gray.
Air Optix and FreshLook are both created by Alcon & Ciba Vision. Made with a 3-in-1 colour technology, the lenses blend three colours into one lens for a more natural design. However, the difference between the two is that Air Optix Colors is made from a silicone hydrogel material. This allows five times more oxygen into the eyes compared to traditional soft contact lenses such as FreshLook. For this reason, Air Optix Colors is considered a more favourable lens.
How does Acuvue compare?
Air Optix Aqua vs Acuvue Oasys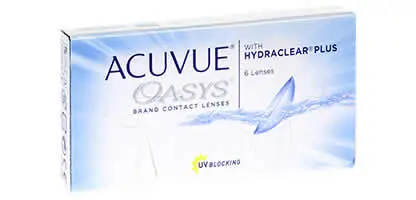 Both Air Optix Aqua and Acuvue Oasys are considered desirable lenses which offer high breathability due to their silicone hydrogel design. However, Acuvue Oasys offers a two weekly disposable wearing option which is considered a more hygienic and healthier way of wearing contact lenses compared to a monthly disposable. The shorter wearing schedule encourages contact lens wearers to change their lenses more often than monthly lenses such as Air Optix.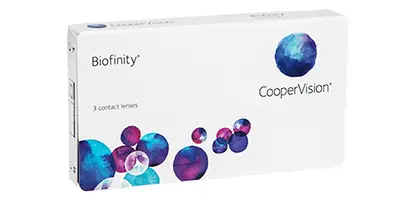 Both lenses are of premium quality and incredibly popular in the market. The difference between the two is that Biofinity holds more water content and allows more oxygen into the eye compared to Air Optix Aqua. Biofinity also has a slighter wider range of parameter to select from and slightly less in cost too.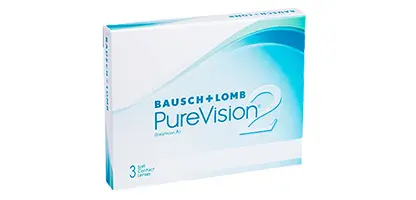 Both Air Optix Aqua and PureVision2 hold similar qualities, in their silicone hydrogel design, water content and oxygen permeability. However, PureVision2 is more advanced in that the lenses allow up to 16 hours of wearing time.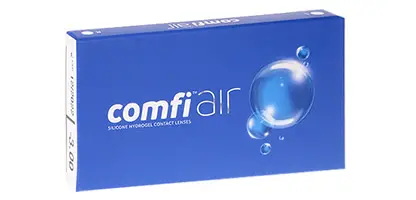 Air Optix Aqua and comfi Air are created with comfort in mind. The significant difference between these two is the level of oxygen that passes through the lenses. Air Optix Aqua has a Dk/t of 138, whilst comfi Air has an astounding 190 Dk/t value. So, with comfi Air you'll experience even more comfort with a design that offers a barely-there feel. comfi Air also offers UV protection and available at a more affordable price.