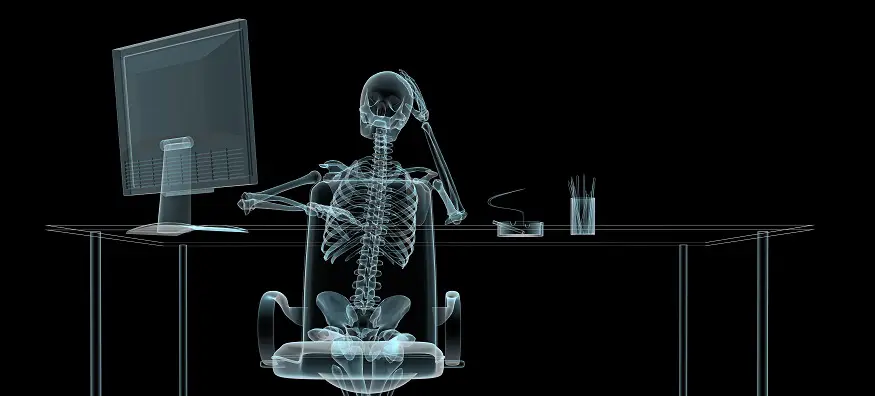 We're thrilled to introduce our own innovative new contact lens, comfi X-Ray Daily Disposable, the newest addition to the comfi contact lenses family. A new daily disposable lens that doesn't just correct your vision, these incredible lenses allow you to see through things that would usually be opaque. Yes, really!
Ways you can benefit from this lens
With this lens you can easily find where you misplaced those car keys. You'll no longer have to open a packet or a jar to know how much is left inside, you'll always know who is at the door before you open it and finding the ripest fruit and veg at the supermarket will be a breeze. You'll even be able to see through playing cards (not that we condone cheating!). This technology is within reach via our comfortable daily disposable lens option, which you can simply throw away at the end of each day, offering incredible convenience.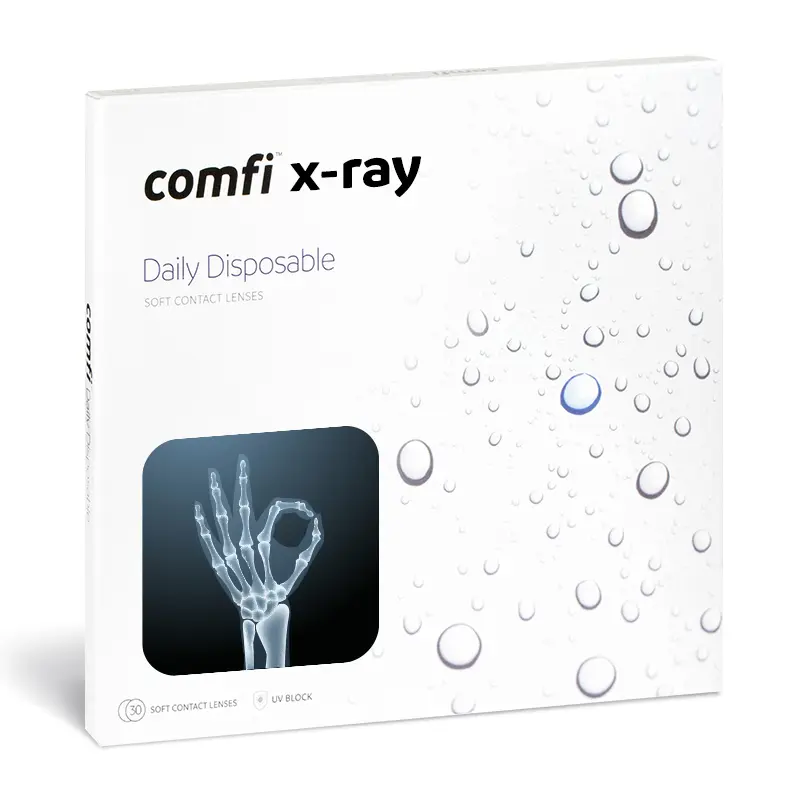 Who is comfi X-Ray most suited for?
These lenses are perfect for new lens wearers and experienced lens wearers alike. You'll feel comfort throughout the day wearing these lenses as they are re-wettable, meaning that you can use your favourite contact-lens compatible eye drops while using them. This makes them perfect for those who get dry or irritated eyes from too much screen time.

These lenses also remain resistant to deposits and offer UV protection. Although you should still wear UV-protective eyewear as well as contact lenses in bright lighting conditions, to ensure the entire eye and the surrounding areas are also protected. Luckily, all of our sunglasses provide 100% UV protection.
Recent contact lens innovations
Contact lenses have come a long way since they were first invented back in the 19th century. Many futuristic contact lenses have been in development over the years, including thermal vision, telescopic lenses, 3D printed lenses and even drug-delivery lenses for glaucoma patients.
What are smart lenses?
Smart lenses of the future have the potential to monitor eye health, deliver medication to the eyes, and even incorporate augmented reality such as digital screens. Lens technology has advanced tremendously over the last 10 years and more innovations are being developed all the time.
Future contact lens developments
We're proud to have developed the first x-ray contact lens, but we also have our sights set on developing even more advanced and modern lenses, so watch this space!

To purchase our new product, just email:

thisisafakeproduct@happyaprilfools.com