At FeelGoodContacts.ie, we want you to get the best out of your contact lenses, have complete visual clarity and comfort whilst wearing them and avoid any potential mishaps. To help you out, we've come up with this list of mistakes that contact lens wearers often make when it comes to looking after their lenses and their eyes.
Not following proper hygiene
As with most things in life, health and safety isn't something to be ignored. A large number of eye infection cases can be avoided entirely by simply washing your hands. When washing your hands before handling contact lenses, it's advised to use mild, non-perfumed soap, before drying your hands thoroughly with a lint-free towel.
Falling asleep in contact lenses
We're all guilty of forgetting parts of our pre-bed routine every now and again. But, with contact lenses, it's very important to remove them before you go to sleep. The majority of lenses haven't been designed for overnight wear and, as such, will dry out during the night causing irritation when you wake up.
There are, however, contact lenses designed to be worn overnight. These extended wear lenses can be worn continuously, day and night, for a set period of time (usually a week), however you'll need to speak with your optician or eye care practitioner to find out if extended wear contact lenses are suitable for your eyes.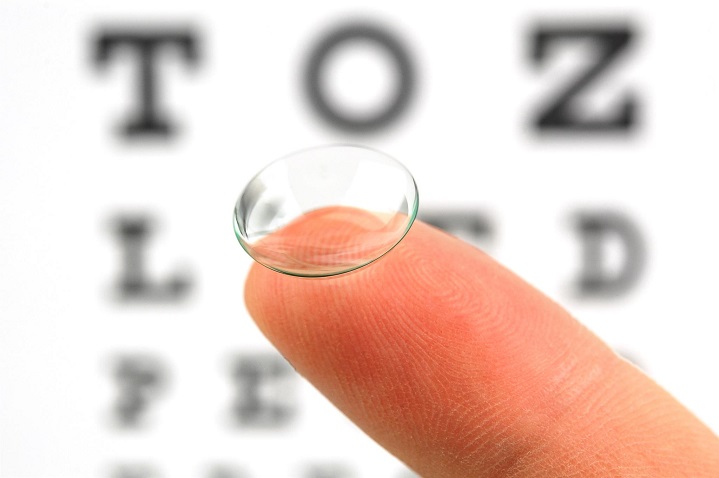 Ordering contact lenses with the wrong prescription
Very important to remember – a glasses prescription is not the same as a contact lenses prescription. If you're looking to move from frames to contact lenses, you won't be able to translate your prescription to fit your eye's contact lens requirements.
You'll need to visit your optician for a contact lens fitting before you'll know which contact lenses you need.
Putting contact lenses in the wrong way
Often a problem when first starting out with contact lenses, many contact lens wearers have been in the position of trying to apply an upside down lens. Thankfully, the majority of contact lenses will be the correct way up when you open the blister pack.
It's best to hold the lens on the tip of your finger and inspect its shape. If it's bowl-shaped, with a smooth curvature, you know the lens is the correct way round and ready for inserting. However, if the lens has flat, flared out edges, it's the wrong way. Read our guide on how to tell if your contact lenses are the right way round.
Giving up on lenses after the first try
Some people out there will have tried contact lenses once and been unsuccessful, then sworn them off for life. However, as with everything, practice makes perfect. You might find applying them can be tricky the first few times, but we promise you'll be getting it right every time in no time at all. The first few attempts can also cause some discomfort purely because your eyes just aren't used to lenses.
If, after a bit of perseverance, you still feel uncomfortable wearing your lenses, we recommend you speak to your optician to find out if your eyes would be better suited to a different type of lenses.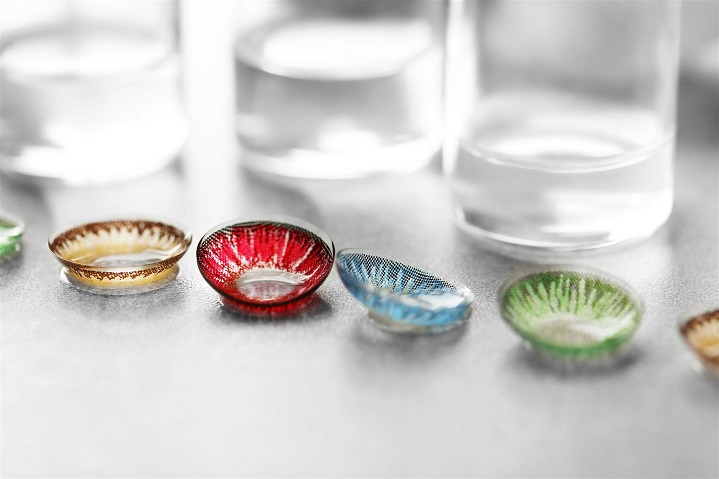 Buying cheap costume lenses for Halloween
Avoid any eye scares at Halloween and make sure you buy your coloured contact lenses from a licensed contact lens retailer. Many high street shops sell cosmetic/coloured contact lenses of a sub-part quality, so be safe and shop genuine coloured contact lenses from a reputable source.
We stock a huge range of coloured contact lenses to help you achieve your perfect look for Halloween.
Spending a fortune on contact lenses
One of the most common misconceptions is that you need to buy your contact lenses from the optician that gave you your prescription. However, you'll find you can actually save money when you buy contact lenses cheaper online.
If you get your lenses from high street opticians such as Specsavers or Boots, you can find the exact same lenses in their original manufacturers packaging at prices up to 50% cheaper online.
At FeelGoodContacts.com, you'll find genuine branded contact lenses available at the guaranteed cheapest prices in Ireland.