The number of contact lens wearers around the world have increased, which means more and more lenses are being disposed of carelessly. Whilst they are small in size, the growing number of wearers mean that altogether they contribute towards the increasing plastic waste pollution. From daily contact lens wearers especially, a high increase of disposable contact lenses has been entering our ecosystem. Most contact lens wearers usually throw their lenses in the bin or have them flushed down the sink or toilet. But what is the correct way of disposing of your contact lenses? To mark Plastic Free July, we have created a small guide on how to be more eco conscious when wearing lenses.
What are disposable contact lenses made of?
Disposable contact lenses are made of soft, light and flexible hydrophilic plastic, which allows oxygen to pass through the lenses and make them more breathable. They are called hydrogels and retain a significant amount of water to keep your lenses soft for contact lens wear.
Are contact lenses biodegradable?
Unfortunately, contact lenses do not biodegrade. Much like medical devices and most plastics they are difficult to break down.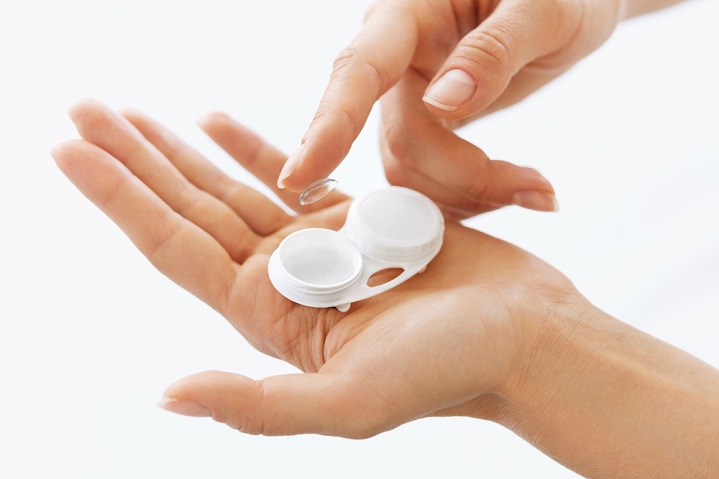 Can you recycle contact lenses?
FeelGood Contacts have partnered with Terracycle and Acuvue to help contact lenswearers recycle their lenses and len packaging, however, this scheme is not yet available in Ireland.
Can you flush contact lenses down the toilet?
No. Millions of people wearing contact lenses are guilty of flushing their used contact lenses down the loo without giving it a second thought. In a recent US study, Charlie Rolsky, a Ph.D. student at Arizona State University "found that 15 to 20 percent of contact wearers are flushing their lenses down the sink or toilet,". Thus, contributing towards the plastic waste problem. While contact lenses cannot degrade and hard to recycle, you can imagine how detrimental this can be for wildlife and environmental health.
It turns out the best thing you can do with your contact lenses is throw them in the bin. This will ensure they end up in a landfill site and not stuck through our water system.
Is wearing glasses the greenest option?
Whilst wearing glasses will help reduce plastic waste, it doesn't mean the eco-conscious contact lens wearer should stick to glasses. It may be worth considering switching to monthly disposable or two weekly disposable contact lenses if you're looking to reduce the amount of lenses you throw away.
For any further queries or questions, you may have about discarding your disposable contact lenses, please don't hesitate to contact our friendly customer service team or leave a message below in the comment box.