With January fortunately behind us, the new year has gotten into full swing, and we've found out which resolutions are here to stay, and which fell behind in the first few days. One change that you might want to think about this year, could be switching from glasses to contact lenses. There are plenty of reasons to do so, and we've decided to list a few of these below:
1. Better for active people
Whether you're into running, tennis or mountaineering, it's hard to deny that glasses get in the way at one point or another. Fortunately, with a quick switch to contact lenses, you'll find that you can get on with your game/activity without having to worry about your specs sliding down your nose or falling off completely.
Most contact lens wearers find daily disposable contact lenses the most convenient option for sports or other activities. They're convenient to use, and hygienic, allowing you to wear a new pair just for your sporting exploits, then dispose of them straight after.
2. Better visibility
A benefit you'll also enjoy if you're a keen sportsperson, by ditching glasses for contact lenses, you'll be improving your peripheral view. There'll be no more blind spots, and no more clunky frames restricting your view both head on, and to the sides.
As well as offering you compete visual freedom, contact lenses can actually increase your awareness and safety by providing this unrestricted view.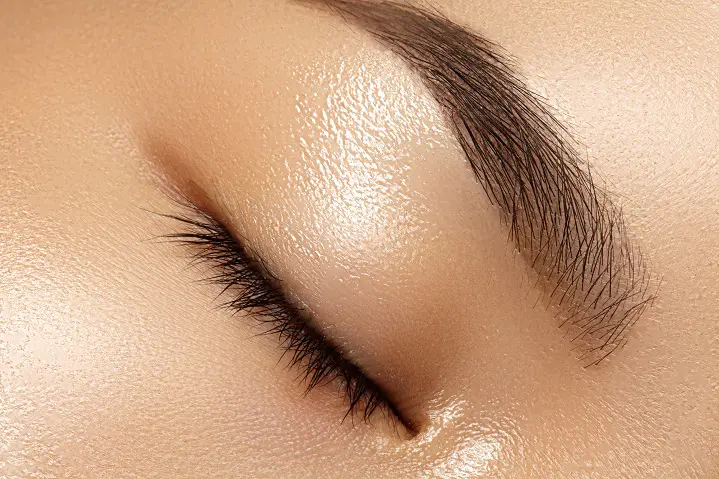 3. Comfort
Hand in hand with improving your visual range, contact lenses are also a substantially more comfortable choice than glasses for your visual correction. People often report of aching heads, ears, noses and temples from their frames, especially towards the end of the day.
As many soft contact lenses now offer a presence that you'll barely even feel, there really is no argument against contact lenses being a much better choice in terms of comfort. Aches from your glasses frames will be a thing of the past when you make the switch to contacts, which offer a level of comfort you'll especially appreciate if you're used to early starts, long days and late nights.
4. Feeling of freedom
Many glasses wearers actually despise their glasses, having often been prescribed them from a young age and never having moved out of them. On a psychological level, a lot of people feel their glasses are restrictive and don't allow for versatility in their look and style.
Switching to contact lenses offers an amazing level of freedom, allowing you to see the world from outside of your frames. You'll be able to experiment more with eye make-up, and with any other accessories you've always wanted to try. Leaving your glasses behind will also mean you can wear sunglasses this summer.
With coloured contact lenses, you'll also be able to alter your eye colour if you so wish. We stock a wide range of colour contact lenses, including FreshLook Colorblends and Air Optix Colors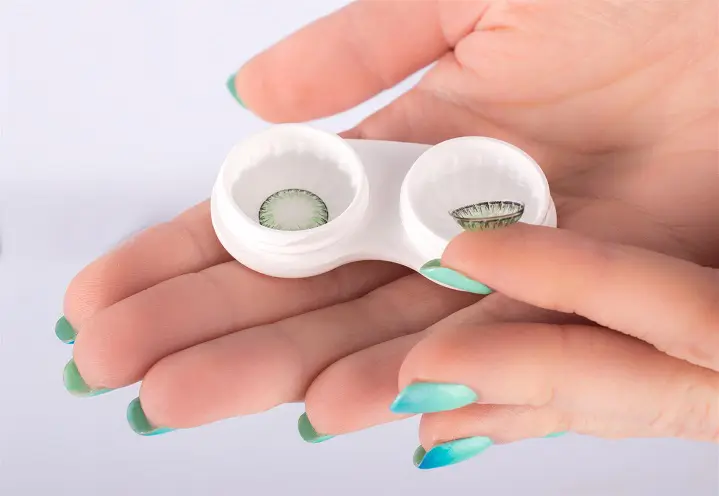 5. They aren't expensive when you buy online
While if you've bought contact lenses from your high street optician before, you'll know about the high cost of optician's own contact lenses, you might be surprised to know that you could find contact lenses cheaper online.
Now that we've let you in on this information, we'd be remiss in our duty if we didn't also tell you that at Feel Good Contacts, we offer a Price Match Guarantee to ensure we offer the cheapest prices in Ireland.
So, there you have it, our top reasons why we think contacts offer the much more reliable, convenient and comfortable option for your visual correction.
If you've been thinking about making the switch and want to know more, feel free to contact us and speak to one of our knowledgeable and helpful customer service team.