Home-baked goods
If you're a keen baker, then you could keep costs down by baking someone their most loved treats. A festive yule log, iced biscuits or mince pies are great options too, depending on their preference.
A nice beverage
Everyone loves a beverage. Individual tea sachets are brilliant additions to your gift as you can give a broader selection. A bottle of Irish cream liquor or wine (if the gift receiver is of drinking age, of course) is usually well-received.

If they don't drink then a handmade hot chocolate jar is an easy gift idea. Hot chocolate jars can be bought online, but they are easy to make and much cheaper too. A bag of marshmallows and cream are also great accompaniments.
Sweets
If you know someone with a sweet tooth, then you could create your own package filled with sweets, chocolates or biscuits. Try to find out their favourite confectionery to include, and if you can find it, any limited edition/special flavours then all the better.
Plants
Plants are relatively inexpensive and really brighten up the home. This is a great gift for anyone, from your nan to the mother-in-law. Hanging plants, terrariums and Snake Plant (Mother-in-Law's Tongue) are all popular options.

If the person you're buying for struggles to keep plants alive, do them a favour and give them an artificial alternative. There are some very convincing artificial flowers now on the market.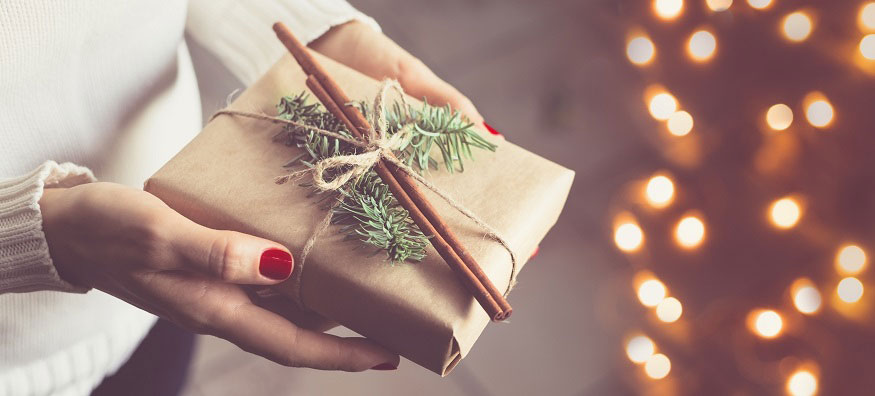 A cookbook
Some of the most popular restaurants now have accompanying cookbooks so you can create those delicious meals at home. You can also get cooking gift sets that include a cookbook along with relevant ingredients for the recipes inside.
A mug with coffee/tea
There are so many brilliantly designed mugs out there for every kind of person. If you're looking to inject a little more personality into the gift, you can choose a personalised mug either with a photo printed on it or your own selected text. Along with your chosen mug, you could pair it with some of their favourite tea or coffee.
Mini toiletries
There are travel-sized versions of almost every toiletry imaginable. This is a much more affordable way of trialling some luxury products or gifting them to someone else. Have a look at gift sets of minis versus buying them alone to see which is the most affordable option. You could include all of the daily essentials such as shampoo, conditioner, body lotion and eye drops, such as our comfi Soothe Drops to soothe eyes tired from watching all those Christmas films.
A room fragrance
This is a lovely gift because it's not something people tend to buy for themselves. A candle, room spray or diffuser can create a calming and enjoyable space for someone's home. Some great places to get affordable candles include TK Maxx, Home Bargains, Look Fantastic, Feel Unique and Etsy.