Dark chocolate improves visual acuity and contrast sensitivity
An article published by Jeff C. Rabin in Jama Opthalmology in 2018 reported that eating a bar of dark chocolate leads to improved visual clarity and contrast sensitivity in the 2 hours after consumption.

In this study conducted by researchers at the University of the Incarnate Word Rosenberg School of Optometry in San Antonio, 30 adults were given Trader Joe's dark chocolate and milk chocolate to eat at separate times. The study then used eye charts on the participants and found that those who consumed the dark chocolate demonstrated higher visual acuity and small letter contrast sensitivity than those who consumed the milk chocolate.

Jeff C. Rabin and his team of researchers concluded that better visual acuity experienced by these adults might be linked to increased blood flow caused by dark chocolate. The flavonol compounds in dark chocolate have a range of benefits, including improving blood flow to the heart and the brain, decreasing blood pressure, preventing blood clots and combating cell damage.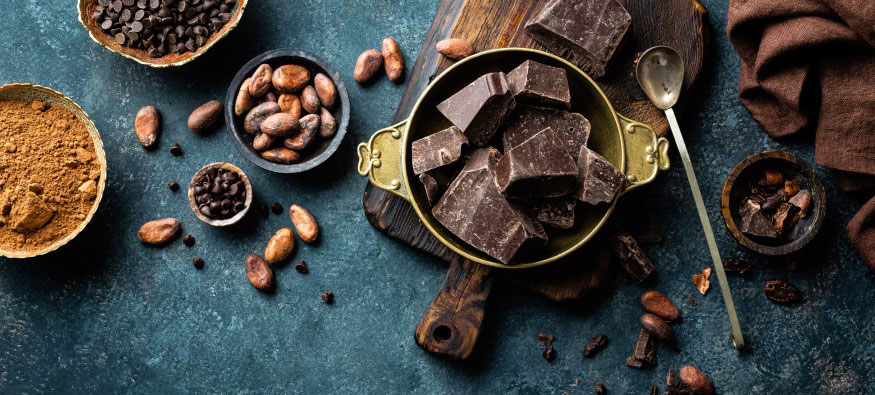 Dark chocolate may not improve vision
Nevertheless, a similar study published in 2019 in Jama Opthalmology suggests there is no link between eating dark chocolate and improved vision.

However, this study tested the effects of small portions of chocolate on 22 healthy adults and did not rule out the possibility of benefits. The German researchers wrote, 'further trials with larger sample sizes would be needed to rule in or out possible long-term benefits confidently.'
Is dark chocolate good for your vision or not?
While there is no concrete evidence to suggest whether dark chocolate is good for your vision or not, it certainly has numerous other health benefits and tastes delicious, so there's no reason not to enjoy it. However, if you're looking for foods to improve your vision, take a look at our blog 'Foods to Eat for Good Eye Health'.