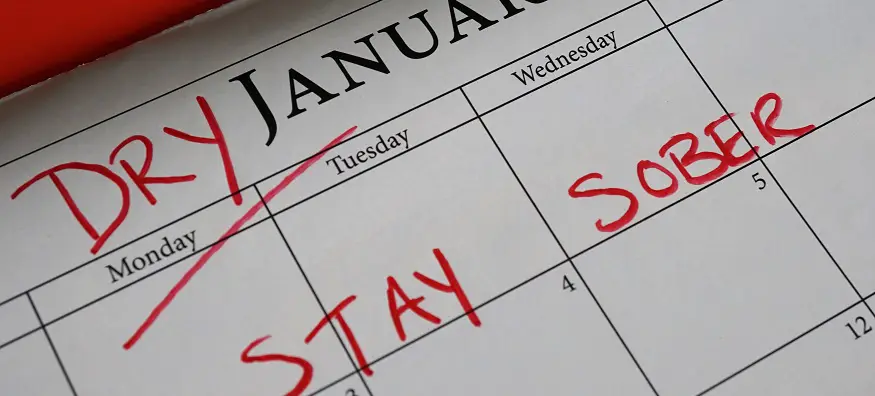 What is Dry January?
For those who don't know, Dry January is a participation event that challenges people to abstain from drinking alcohol for the entire month of January. Dry January has increased in popularity over the years.

With more alcohol-free bars popping up and more alcohol-free/low alcohol alternatives available at supermarkets, limiting your alcohol intake has become more accessible than ever before.
Should I take part in Dry January?
People choose to take part in this challenge for several reasons. Some want to improve their health, others want to save money and some just want to get through January without a hangover. If you want to re-establish a healthy relationship with alcohol, Dry January could be for you.

We've listed some positive reasons to get involved in the challenge below.
Dry January could improve long-term drinking habits
This period of abstinence can help some to be more aware of their drinking habits throughout the year. This awareness will hopefully be taken into the new year by participants beyond the month of January too.
Limiting alcohol can improve your health
Excessive alcohol consumption can have many negative effects on your health. The recommended weekly limit is 14 units, and it's best to spread this over the course of a few days in the week. Drinking more than 14 units a week can increase your risk of developing:
Liver disease
Heart disease
Throat, mouth, and breast cancer
Stroke
Brain damage
Alcohol can also negatively impact your mental health, as some report feeling more anxious, depressed and low in mood the days after drinking.
Can alcohol impact eye health?
Too much alcohol can negatively impact your eye health over time. Short-term effects include:
Eye twitching
Delayed pupil reaction
Decreased sensitivity to contrast
The long-term effects that too much alcohol can have on your eyes include:
Increased risk of age-related macular degeneration (AMD)
Increased risk of cataracts
Optic neuropathy
Vision problems related to foetal alcohol spectrum disorder (FASD)
Poor vision (from vitamin deficiency)
Yellow sclera
While a healthy lifestyle can still include drinking alcohol, moderation is important. UK guidelines state that adults should not consume more than 14 units of alcohol every seven days, and these should be spread out evenly throughout the week.

Try to have a few alcohol-free days during the week. Mocktails are an excellent way to treat yourself at home or at social occasions as they will make you feel as though you aren't depriving yourself. Why not give it a try for Dry January?