Mrs. Doubtfire
Arguably, there has never been an example in film of the lengths a man will go to in order to be with his children, quite like in this 1993 family classic. After hitting a rough patch in his marriage, Robin Williams' famous character must endure putting on a horrendous outfit and dressing up as an elderly nanny just to spend time with his kids! Fatherly love really is a special thing if it means you will go as far as to wear a grotesque wig and tatty pair of glasses. At Feel Good Contact Lenses, we'd at least recommend trying some
contact lenses
instead!
Darth Vader
So we know he may not have been the ideal example of a caring father for the first two and a half movies of this saga, but at the end of Return of the Jedi, Darth Vader redeemed himself tenfold. By sacrificing himself to defeat Emperor Palpatine, Vader ultimately saved his son Luke, and the empire in which his daughter lived. Considering most dads won't even sacrifice the comfy chair in the living room, it's quite an admirable deed!
The Godfather
Maybe he didn't have the cleanest of records when compared to most dads in movie history. However, if anything can be said about him, Vito Corleone was a family man through and through. His entry into the mobster world was initially as a means to provide for his children, while the ruthless man made sure that no-one messed with any of his family. Indeed, for all his flaws as a dangerous crime boss, if you were part of his family, you were under his protection.
Mufasa
Fight back those tears for a second, we know it's still an emotional moment. Sagely advice flowed freely from the original Lion King, and he took to his responsibility as father of Simba like a duck to water. Even at the beginning of the film, we saw the great job he is doing in raising his son. Alas, however, tragedy strikes and poor Simba is left fatherless. But you get the impression, from how the movie progresses, that Simba never would have survived his ordeal and taken his rightful crown back from the evil Scar without the teachings of his beloved father. Indeed, even after he's gone, Mufasa still shows up to give his little Simba a pep talk or two!
Liam Neeson in Taken
Dads everywhere felt inspired after watching this 2008 action-thriller. From armchairs and comfortable living rooms all over the world, these men felt that they too could travel halfway across the world to track down and save their child if needed to. The fact is that Liam Neeson took fathering to another level, possibly the coolest level it has ever been on. With a chilling phone persona and a "particular set of skills", Liam turns a nightmare scenario into one of the most awesome heroic displays in recent cinematic history. After all that, you'd never disobey your dad's rules again!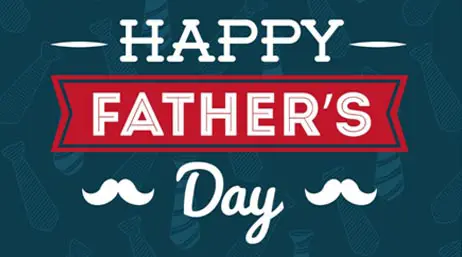 From all of us here at Feel Good Contact Lenses, Happy Father's Day!!!