The health of your eyes is something that is super important but that can often be easily neglected. We thought we'd share just a few of the reasons why you should book an eye test as soon as you can.
As a retailer of contact lenses and other eye care products, we understand the important role that our eyes play for us on a day-to-day basis, and we truly believe in the significance of maintaining their health. That's why at Feel Good Contacts, we strongly advise getting your eyes examined regularly by a licensed optician.
Here are our reasons why:
An eye test can tell if you're in need of contact lenses
Eye tests are designed to inspect the front and back of your eye, as well as its visual acuity.
It's very important to pick up on any eye problems that you may have as soon as possible. If you're having difficulty focusing on small text, or if you've found your eyesight becoming slightly more blurred, then we highly recommend that you pay a visit to your local optician.
Opticians recommend that you have an eye test at least every two years. With an eye test, your optician can find out if presbyopia, myopia, astigmatism or a number of other vision-related conditions have developed. In the event that they have, they'll then be able to give you a prescription for glasses or contact lenses.
Sometimes, more serious health problems can be picked up on
Getting a comprehensive eye exam is an essential part of maintaining your overall health. It goes without saying that we hope you are, and always will be, in the best of health.
Glaucoma, macular degeneration, high cholesterol and diabetes are some of the unfortunate conditions that can afflict us in life, and they can also have a direct consequence on our eyes and our vision.
Having your eyes regularly checked will allow your optician to detect any vision problems or eye diseases as early as possible. They can also supply you with the correct prescription needed to keep your eyes safe. This will give you a chance to visit an optometrist or ophthalmologist if you need to.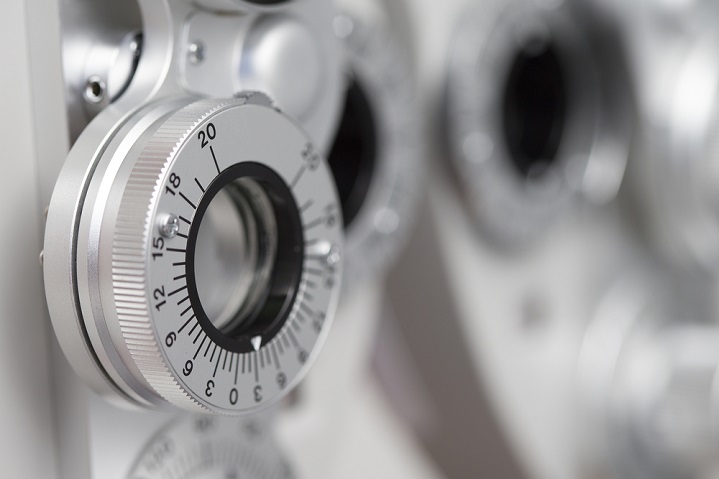 You can monitor your level of vision over time
If you have regular eye exams by an optician, your level of vision can be noted each time and can be held in comparison to your earlier tests.
This is a very effective way to monitor how your eyes are performing over time and to notice any deterioration, vision loss or change in prescription.
In addition to this, the area around your eyes will be inspected every time you go in for a check-up. This can give some indication as to whether you have developed any injuries, abnormalities or other conditions in between visits.
Make sure you're wearing the right prescription
Contrary to popular belief, your vision will not be negatively affected if you wear the incorrect prescription of contact lenses, however, it can still put your eyes under strain and leave you with a headache.
For that reason, we recommend you attend regular eye tests in order to be given the most accurate prescription of contact lenses as your visual requirements change over time.
In addition, we understand the need to be supplied with the correct contact lenses when it's an expenditure that you are making every month. So, play it safe for your wallet's sake and make sure you attend regular eye tests.
For further optical advice, healthcare and aftercare put together by our expert opticians, please visit our eye care hub.
Get to know your glasses or contact lenses, find advice on contact lens care, how to use them and eye health. Learn how prescriptions and eye tests are important so that you can protect your eyes all year round. Also, we have guides to various eye problems, how you can deal with them and much more.
For further professional advice our customer service team are open 8am-9pm weekdays or 9am-6pm weekends & bank holidays. You can either email us at cs@feelgoodcontacts.ie or advice@feelgoodcontacts.com, or call us on:01 514 3614.