As of the 25th May, new regulations regarding data protection will be in place and will affect how you shop online. Find out how to stay connected to Feel Good Contacts Ireland and make sure you don't miss out on our amazing promotions and services.

By now, you've probably noticed the increasing amount of emails you're receiving from your favourite online companies. Everyone from your favourite fashion outlet to your most-used food delivery service are most likely emailing you as we speak asking you to resubmit your email subscription preferences.

And you may have noticed that FeelGoodContacts.ie are doing it to.

We make it our mission to offer our customers the best service possible. And one way we do this is via our email and phone communications. So, for that reason, we thought we'd take the time to tell you just a few of the reasons why you should resubmit your preferences to Feel Good Contacts Ireland before the 25th May.
Save money
One of the things you've surely discovered by now is that you can buy your contact lenses cheaper online at FeelGoodContacts.ie.

We pride ourselves on being up to 50% cheaper than high street opticians. And, as we offer a Price Match promise, you can be sure that you're getting the guaranteed cheapest price in Ireland for your contact lenses, eye care products and contact lens solutions.

On top of all of this, you'll still find that we like to reward our customers with special promotions and discounts from time to time. Our weekly emails are a huge part of keeping our customers in the know, and by opting in you can be sure you'll never miss out on a saving at FeelGoodContacts.ie.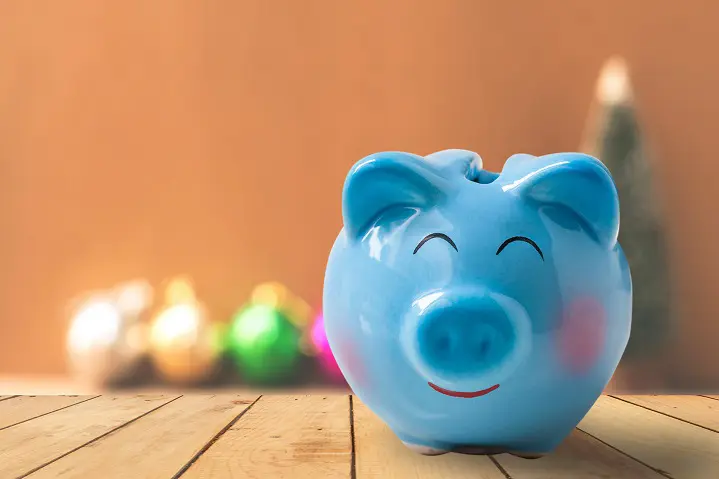 Get helpful advice and tips
As experts in the field of eye care, we like to share our knowledge with our customers to make sure that you know everything you need to know about eye health, vision and contact lenses.

That's why we regularly share helpful tips, advice and guides. These cover everything from instructions on how to apply and remove your lenses, advice on how to travel with them, articles about the science behind contact lenses, and easy-to-digest tips on how to get the most out of your lenses for your lifestyle.

On top of this, we'll keep you educated on the dangers of a wide range of eye conditions, such as hay fever, dry eyes, blepharitis, conjunctivitis, red eyes and many more.

Opting into our tips and advice emails is quick and easy, and will ensure you become an eye care expert in no time.
You won't run out of your lenses again
Forgetting things is part and parcel of life, and it usually isn't too dangerous if one or two things slip your mind over the course of the week. But when it comes to your contact lenses, forgetting to stock up your supply can be a catastrophe, especially if you don't have a spare pair of reading glasses around.

Fortunately, our reorder reminders are on hand to remind you to reorder your lenses and keep your supply stocked up, so you don't find yourself without your essential eyewear.

By signing up to our email or SMS reminders, you'll receive a helpful notification a few days before you run out. If you don't wear contact lenses every day, you can even edit the reminder date so that it reflects your wearing habits and you receive your notification when you actually need to reorder.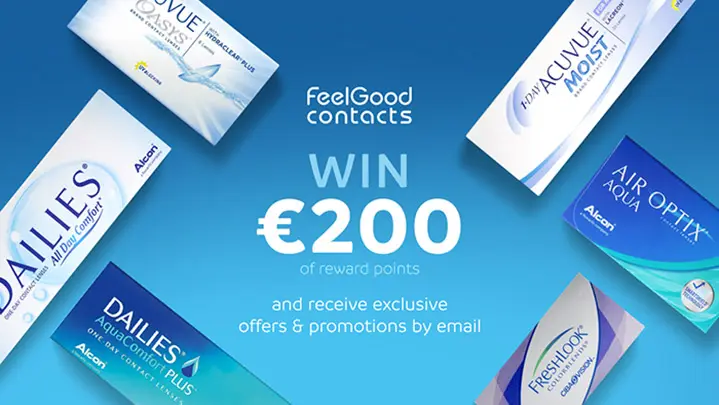 You could win €200!
On top of all the benefits of being a subscriber to our emails and communications, you'll also be entered into our fantastic prize draw when you opt in or refresh your consent to our emails by May 25th 2018. We'll be picking a winner at random on May 26th 2018, and will be awarding the lucky customer €200 worth of Feel Good Reward Points to spend on any future orders of contact lenses, eye care products and contact lens solutions.


So, those are just four of the reasons you should reconnect to Feel Good Contacts before the GDPR deadline. We strive to offer our customers the best possible service and save them money on their lenses, while always looking for new ways to further improve. So, keep informed on everything you need to know by opting in or re-opting in by May 25th.
How to opt in
Opting into our email is quick and easy. One way you can do this is to visit the preference centre of your account (shown below) and adjust your preferences as you wish. Alternatively, our dedicated customer service team can be reached via phone at 01 514 3614 or email at cs@feelgoodcontacts.ie. All you need to do is get in contact and ask to opt into our emails.