2016 was an eventful year to say the least. But now's the time to put all that behind us and look forward to what 2017 has in store.
As with every January, the phrase "new year, new me" is already circulating around our social circles and places of work. Some are off to the gym, some are tightening the purse strings in anticipation and some have completely changed their outlook on existence. At Feel Good, however, we think the smartest change this year would be switching from glasses to contact lenses, and here's why...
New year, new you, new look
We're all guilty of focusing on our looks a bit too much at times, however some people have always strongly disliked having to wear glasses because of how it affects their appearance. If you're not overly fond of your spectacles, why not enjoy the freedom of wearing contact lenses this January? You'll still be sure of clear vision, but you'll also be able to introduce a whole new style with only one small change.
Looking to be more active?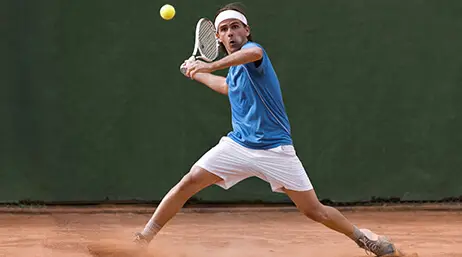 Keen sportspeople know the hassle of trying to keep their glasses from falling off while sprinting and diving about, and those looking to get more active this year will be finding this out very soon. So, whether its tennis, football, rugby or running, contact lenses are the perfect eyewear option to ensure your sport isn't interrupted by falling specs.
See clearly this January
Unfortunately, as we get older, our eyesight can begin to deteriorate. This can sometimes happen to people who have never even required visual correction before. While we recommend regularly going for eye tests, it's especially important to get your eyes checked out if lately your vision hasn't been as sharp as it used to be. You might be struggling to focus on the small print while reading or to see your TV all the way from your sofa. Ignoring these issues can lead to straining of the eyes and a great deal of pain and discomfort. So, if you require visual correction, there's no time like the present to equip your eyes with contact lenses.
You don't have to break the bank
January is the time we all dream about making this the year we finally go on that holiday or move into our dream home. A lot of the time this involves cutting down on expenses and devising a strict saving plan. But you shouldn't have to cut corners when it comes to your vision, and fortunately, you don't have to when you shop at FeelGoodContacts. Our extensive range of premium
Contact lenses
are available for as much as 50% less than from high street opticians.
In addition, we offer all new customers a
10% discount
on their first order!
So, make a change this year and enjoy crystal clear vision with the freedom of contact lenses! Affordable, comfortable and convenient, contacts will have you Feeling Good about leaving your glasses behind in 2016.