What are the best contact lenses 2022?
Medically reviewed by Sharon Copeland on 14 January 2022
The best contact lenses for you depends on what your eyes require. Leading manufacturers including Johnson & Johnson, Alcon & Ciba Vision and CooperVision to name a few, are proud creators of the best contact lenses on the market. These lenses are made up of unique materials, technologies and features that make them the best contact lenses for you.
Top 10 best contact lenses
Best Value Contact Lenses
If you're in search for the best contact lenses for value, you might want to try our exclusive comfi range. Our comfi Daily Disposable lenses have been favoured by our customers for their incredibly affordable price without compromising on quality or comfort. No doubt they have become popular, with a high-water content of 58%, to keep your eyes refreshed till the very end of the day. For added convenience the lenses are available in a 5 pack, giving you the option to try them without having to commit to a 30 pack.
Great Value, as good as the more expensive lenses out there, no hesitation on recommending these comfi Daily's

Great product - prefer these to the more expensive ones.
Another brand of contact lenses which offer exceptional value for money are our Biomedics 55 Evolution Contact Lenses. These monthly contact lenses by Cooper Vision are popular amongst customers due to their excellent price, incredible fit and the top level of comfort which they provide. Featuring an aspheric design and tapered off edges, these contact lenses are not only ever so easy to fit but they also fit closer to the eye, providing the wearer with a smoother and more stable wear.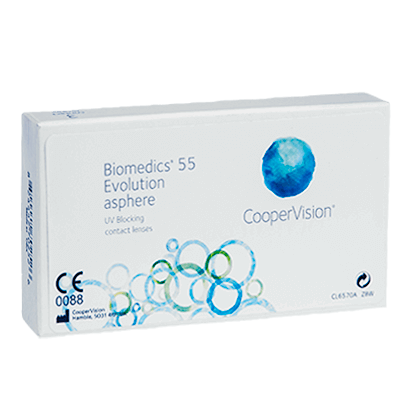 Amazing value and very comfortable lenses

Love this product. High quality and very comfortable contact lenses.
As well as performing highly as a daily lens, comfi Colors 1 Day has become our bestselling daily coloured contact lenses. For its quality in comfort and stylish choice of colours it comes in, it's surprising how affordable they are. The stunning coloured lenses are highly breathable and can be worn for up to 12 hours, whilst they also offer UV protection if they weren't a catch already.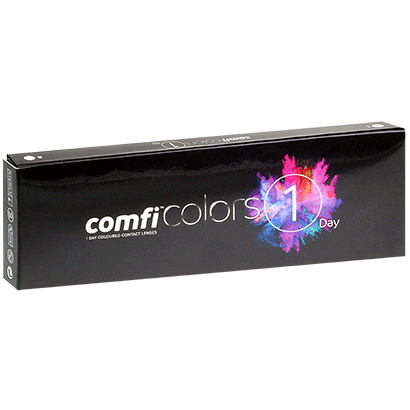 Great fit and comfort . The colours are lovely, the turquoise looks great on my hazel eye colour. I''m going to try the Gemstone Green next.

Very comfortable i love it best colour lencs ever tried!!!
Best Newcomer Contact Lenses
Our Live Daily Disposable contact lenses by Cooper Vision are by far one of the best newcomer lenses. With everything you'd expect to make them a popular choice, these silicone hydrogel lenses offer excellent breathability as well as UVA and UVB protection. In addition to this, they feature AquaGen technology which locks in moisture for all day comfort. This coupled with a high-water content of 56% gives the wearer fantastic hydration throughout the day. These new contact lenses were designed for those between the ages of 18-25 and are ideal for those who spend long hours in front of a screen.
With the Biofinity toric lens design and smart silicone technology which optimises oxygen permeability, MyDay Toric contact lenses by CooperVision promises remarkable softness and breathability. In fact, this lens has been described by the brand as their 'best toric lens to date.' You can expect comfortable wear and minimal movement throughout the day with these daily disposable contact lenses.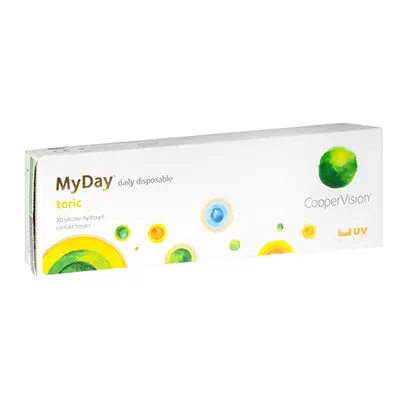 Air Optix Plus HydraGlyde for Astigmatism is another fantastic newcomer lens for astigmatic patients. This lens utilises a unique combination of technologies for outstanding comfort, long lasting moisture and a stable lens wear. You can expect healthier, fresher and optimally hydrated eyes thanks to the SmartShield technology which makes these contact lenses extra resistant to deposits and dirt.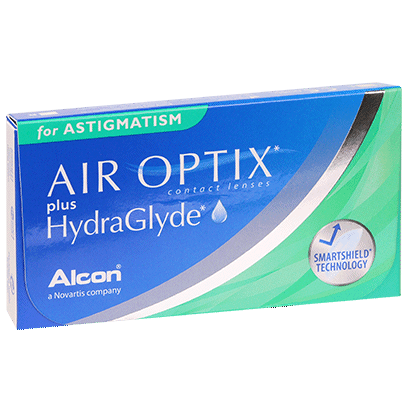 We've narrowed it down even further and put together individual lists of the best contact lenses amongst the different types of lenses. Click on the link below to browse each category and find the best contact lens for you.