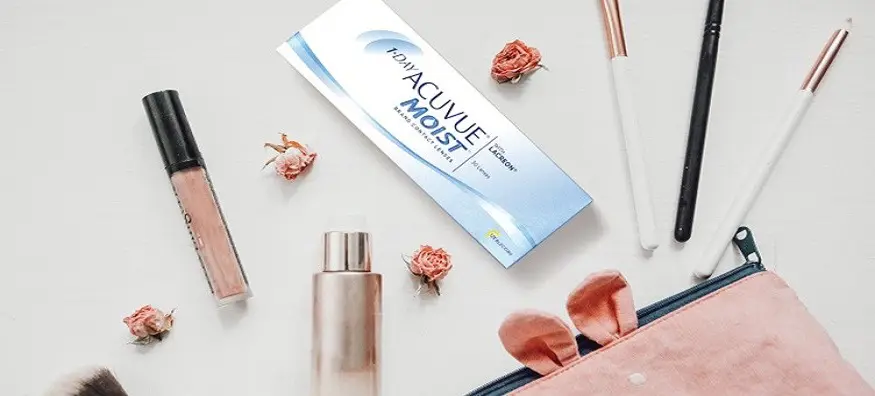 If you're tired of frames that get in the way of being active, or your style, contact lenses are a brilliant alternative. Many people get confused however, over which lenses they should purchase. The best place to start of course is your opticians. It is highly important that you get a valid prescription from your optician, and then you are free to purchase lenses from anywhere else and buying your contact lenses online is always cheaper.

All lenses are either made of a hydrogel or silicone hydrogel material. Silicone hydrogel allows up to 6 times more oxygen to enter the eye, allowing a longer wearing time, making them more comfortable and expensive than standard hydrogel contact lenses. Here is our short guide on which lenses are available and what type of eye problems they correct.


Standard corrective lenses

Standard contact lenses offer correction for myopia (short sightedness) and hyperopia (long-sightedness). They are available as daily, two-weekly and monthly lenses.

1 Day Acuvue Moist is the world's most popular daily disposable lens and is a hydrogel lens, it features LACREON® technology and provides moisture and comfort. UV blocking technology protects your eyes from UV damage. Lenses such as comfi Purest 1 Day – also a hydrogel lens – is a value for money quality lens and is available as a 5 pack to trial before you make the choice to purchase a 30 pack.

If you prefer monthly contact lenses, Proclear by Coopervision features PC Technology to aid water retention and has an incredibly high-water percentage, perfect for those with dry eyes who need added moisture.

For those opting for, or who wish to upgrade to a silicone hydrogel lens, Dailies Total 1 is the most highly rated daily disposable water gradient silicone hydrogel lens on the market. With up to 16 hours of wearing time, it offers both incredible comfort and a highly moisturising lens that will ensure acute visual clarity and an unnoticeable lens. A cost-effective alternative for Dailies Total 1 would be comfi Purest 1 Day lenses which are also made from silicone hydrogel.

Air Optix – who specifically manufacture silicone hydrogel lenses – offer a fantastic range of monthly lenses, including Air Optix Plus HydraGlyde and Air Optix Aqua which features hygienic deposit resistant material.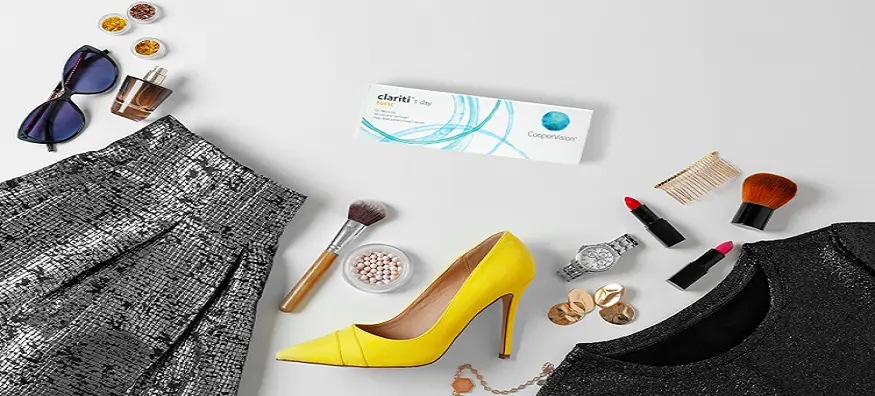 Toric

Toric contact lenses are made to correct astigmatism. It is not uncommon for people with myopia have some minor astigmatism. Astigmatism occurs when the shape of the eye is not fully spherical and shaped more like a ruby than a football. It causes light rays to be focussed at more than one point in the eye. If not corrected, astigmatism can lead to eye strain and headaches.

Thankfully, it can be corrected easily with toric lenses. Like standard lenses, toric lenses are also available as a daily disposable, two-weekly or monthly lens. Unlike standard corrective lenses, they contain an extra parameter in the lens known as the 'axis' to correct the astigmatism.

Dailies AquaComfort Plus Toric contains a blink activated moisturising system and triple moistening formula, a perfect lens for people who experience dryness and irritation.

Dailies Total 1 for Astigmatism has a water gradient material which provides 100% water at the surface for comfort during wear.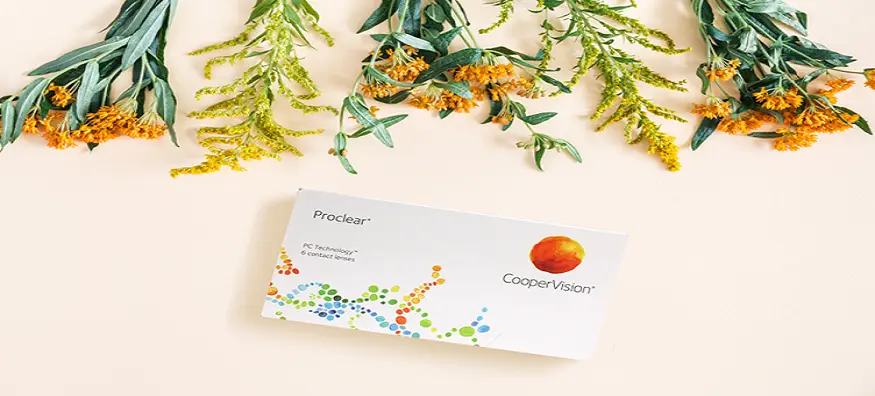 Multifocal

Multifocal lenses contain two or more prescriptions within the lens for people who need visual correction for objects that are both close and far away. Although not always, this is generally more common with slighter older people who have presbyopia. Presbyopia is a condition that diminishes the eye's ability to focus on close-up objects. This usually occurs from about the age of 40 and is the most common form of near vision loss. Those who have presbyopia generally find that when they try to read or focus on small details their vision becomes blurry.

Our most popular contact lenses for presbyopia include Biotrue ONEday for Presbyopia which has a phenomenal 78% water content and 3-Zone Progression Design helps eyes adjust to different visual ranges, or Dailies Total 1 Multifocal, a highly breathable silicone hydrogel lens with Water Gradient technology.

Monthly options include Air Optix Plus HydraGlyde Multifocal – a silicone hydrogel monthly – or Proclear Multifocal XR which offers an extended range of prescriptions for presbyopia, ideal for those with stronger prescriptions, ensuring sharp focusing through a mix of spherical and aspherical optics.

So, what if you require both a toric and multifocal prescription? No worries, we have one lens that caters just for that. Proclear Multifocal Toric caters for people who have both astigmatism and presbyopia. You could also try Bausch & Lomb Ultra Multifocal for Astigmatism (6 Pack).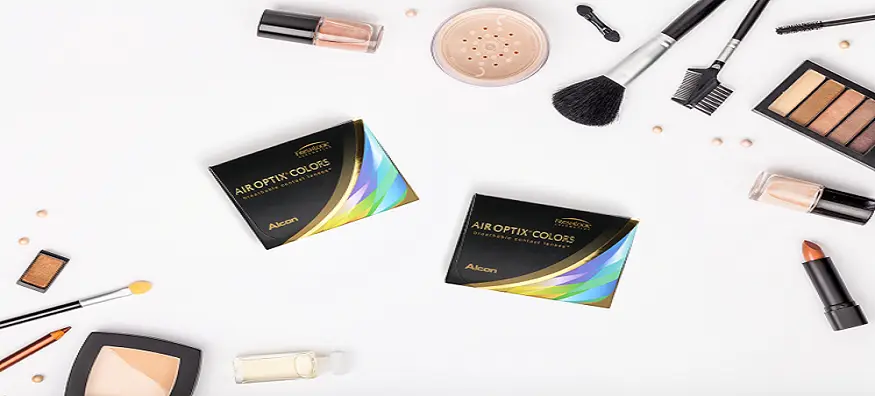 Colour contact lenses

Colour contact contact lenses can correct both short-sightedness and long-sightedness. We do not currently stock coloured lenses that are toric or multifocal as the parameters make it complicated to add colour. All our contact lenses come in both prescription and non-prescription options.

FreshLook Colorblends are the most popular monthly coloured lens, famed for their vibrant yet natural looking colour tones which melt seamlessly with the natural colour of your eye.

There are also monthly coloured contact lenses, such as comfi Colors enhance lenses which are available both zero prescription and prescription, with 12 stunning colours to choose from. These comfortable and affordable coloured monthlies are exclusive to Feel Good Contacts.

Other daily lenses include FreshLook One Day and FreshLook Illuminate that add depth and dimension to your eyes as opposed to changing the colour.

We hope we've done a little to demystify the different types of lenses available on our site. For more information on eye health and eye care, please visit our Eye Care Hub.