What is Glaucoma Awareness Week?
Glaucoma Awareness Week happens every year and is an opportunity to encourage people across the UK to talk about glaucoma. Over 700,000 people in the UK have glaucoma and half don't even know they have it. Raising awareness of the disease is important as it can prevent sight loss.

Glaucoma Awareness Week is coordinated by Glaucoma UK. You can find plenty of downloadable resources on their website; from social media posts to posters.
When is Glaucoma Awareness Week?
This year Glaucoma Awareness Week takes place on 28th June – 4th July. This year's theme is family and loved ones so make sure you put it in your calendar.
What is the link between family and the disease?
Those who have a close relative with glaucoma are four times more at risk of developing the disease. Therefore, if you have glaucoma, it is important to inform your relatives so that they can monitor their eye health by getting their sight tested regularly.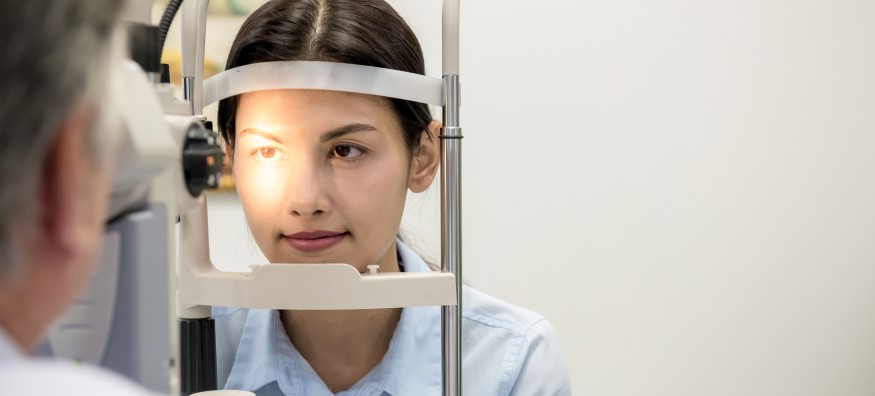 How can you get involved with Glaucoma Awareness Week?
One way of getting involved in Glaucoma Awareness week is by starting a conversation with your family and friends about glaucoma. Here are some informal ways in which you can start the conversation about glaucoma:

Spread the word about Glaucoma Awareness Week and make sure they mark it in their calendar
Order free glaucoma information booklets and share them with your family and friends
Set up a family quiz night online to raise awareness abut glaucoma. You can include lots of questions about eyes and perhaps some questions to explore your family's eye history
Create a family picnic where you can discuss glaucoma. Make sure you include lots of food for eye health
The earlier glaucoma is detected, the more successfully it can be treated to prevent sight loss. Most people with glaucoma in the early stages have no symptoms which is why it is important to raise awareness and ensure that you and your family have regular eye examinations. Some may even qualify for a
free eye test
.