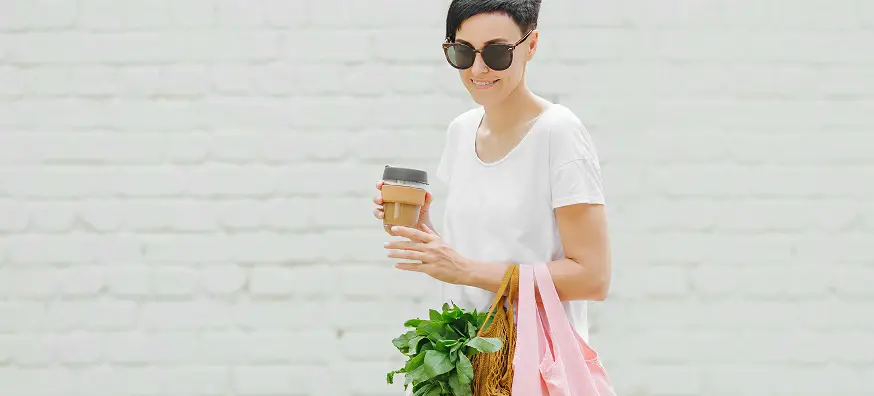 The world has a lot of natural resources which are much better alternatives to things like single-use plastic. However, these resources won't be around forever, so reusing and recycling is an effective way to protect our planet.
What is global recycling day?
Global Recycling Day is an opportunity for people to learn more about the importance of recycling, reusing and generally living more sustainably.
What can be recycled?
Many household items that you use every day can be recycled. Things like cereal boxes, the plastic containers that meat comes in (and the film too, depending on your area), glass bottles/jars and tin cans are just some of the many examples.
What cannot be recycled?
There are some things that cannot be recycled, such as:
Coloured plastic
Most takeaway coffee cups
Nappies
Soft plastic (although some recycling centres do)
Last year a few supermarkets decided to replace the coloured lids on milk bottles with clear plastic, allowing them to be more easily recycled. The world is catching up to the importance of recycling, but there's a lot more we can do to create a more circular society.
How to be more sustainable: our tips
Saving the planet doesn't have to cost the earth. Here are some great and affordable ways that you can do your bit to protect the environment.
Recycle where possible
It's handy to have 3 giant bins in your home that are dedicated to recycling (if you have the space to do so). These can be different coloured bins or simply labelled. The first bin can be for paper/cardboard, the second bin can be for plastic and the third bin can be for glass. Ensure that all packaging is clean and dry before putting them into these bins.

Alternatively, you can just step outside and put each item into the outdoor recycling boxes provided by the council. This is a more direct method, although it requires a tiny bit more effort.
Buy products made from sustainable materials
The fashion industry is notorious for harming the planet, from the amount of water used to create denim to the overproduction of clothes and the amount of plastic used in products and packaging. Making more ethical choices in fashion can make a huge difference.

Try our new range of sustainable prescription glasses, EARTH. The models from this range are only made from sustainable and recycled materials.
Harry is a classic round frame, available in 3 colours. The thick, fully rimmed frame in a classic black colour will frame your face in the most fashionable way. Made from recycled acetate sourced from post-consumer waste, these glasses are good for your wallet and the planet.
Bear is a stylish shape in a bold pattern (also available in black). These premium glasses are made from durable bio-based acetate to ensure this product can biodegrade. A fashionable accessory that is practical, stylish and sustainable.
Kate is an oversized, square frame in a beautiful transparent blue colour (also available in pink and transparent). You'll definitely turn heads in these fashion-forward frames. Made from bio-based acetate, these lightweight glasses are eco-friendly, chic and practical all at the same time.
Encourage others to recycle/buy alternatives to plastic
Try to get your friends and family involved if you can. There are a lot of alternatives available now for items typically made from plastic. This is important because plastic doesn't biodegrade, and it often finds its way into the ocean where it impacts marine life. Below are some alternatives to plastic.
Wrap leftover food in beeswax paper instead of clingfilm
Use glass food containers instead of plastic
Take your own packaging to the supermarket for loose vegetables and fruits
Use a metal straw instead of plastic
Refuse cutlery from your local takeaway shops
Shampoo bars are a packaging-free alternative
Use a wooden toothbrush
Use cotton tote bags instead of plastic ones
Take a reusable cup to your coffee shop
Some coffee shops will even reward you for bringing your own reusable cup by giving you a discount. Some cafes like Monmouth coffee have completely removed disposable cups from their store, encouraging customers to either bring their own cup or purchase one of their reusable ones. The average life of a disposable coffee cup is about 5 minutes, so this is an easy way to make a positive change for the environment.
Take it one step at a time
Don't feel like you need to make all of these changes overnight. Try to implement these behaviours over time and don't feel bad if you don't always remember to bring your reusable cup to the café. Habits take time to change, but the important thing is that we are all trying. Together, we can look after the earth and ensure it's around for a very long time.