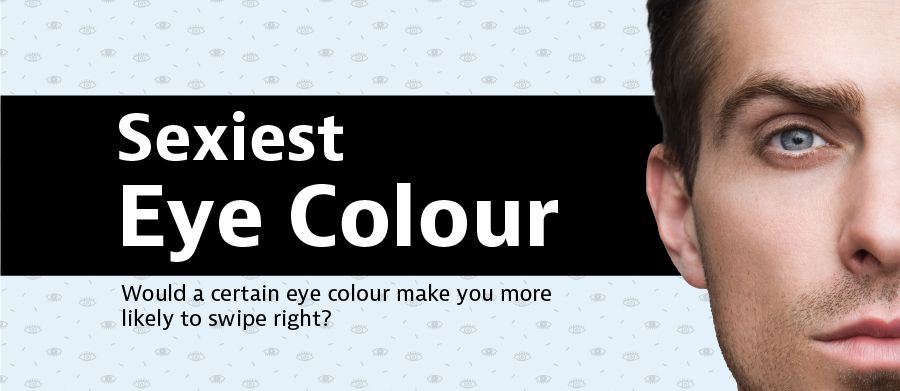 Would a certain eye colour make you more likely to swipe right?
Everyone knows the eyes are the windows to your soul, and for some, having a partner with your preferred eye colour makes them all the more attractive. But which eye colour can be considered the most attractive and sexy?

Using some of the world-renowned sexiest men and women in the world from hottest men and women lists, we've pulled together the ultimate list of sexy eye colours of the celebrities that usually hit these lists so you can pick up your very own coloured contact lenses to make your eyes as sexy as these celebs.
Blue eyes are crowned the sexiest among men and women
According to our research, blue is the sexiest eye colour, as the majority of the world's sexiest people, both male and female, have blue eyes. Acting heartthrobs Brad Pitt and Chris Hemsworth, alongside the stunning Angelina Jolie and Cameron Diaz, are just a few of the sexiest individuals to make our list who have dazzling blue eyes.

From dark brown to hazel, brown eyes in various shades also dominate our research, with 49.33% of females and 55.33% of males in the research having a shade of brown eyes. Green eyes also appear in our research, but more prominently for the females on our list, as this sits as the third sexiest eye colour for women.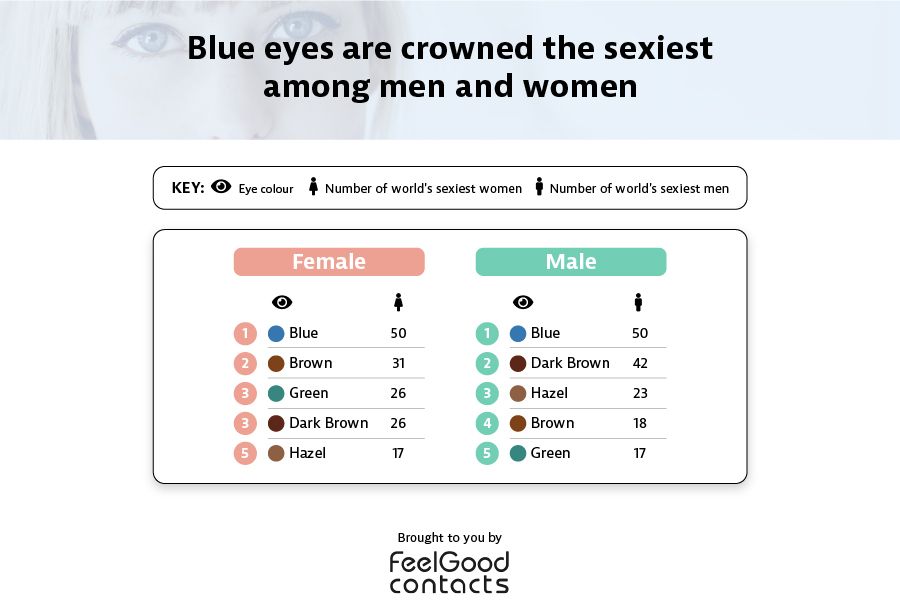 Three Dangers Of Cheap Cosmetic Contacts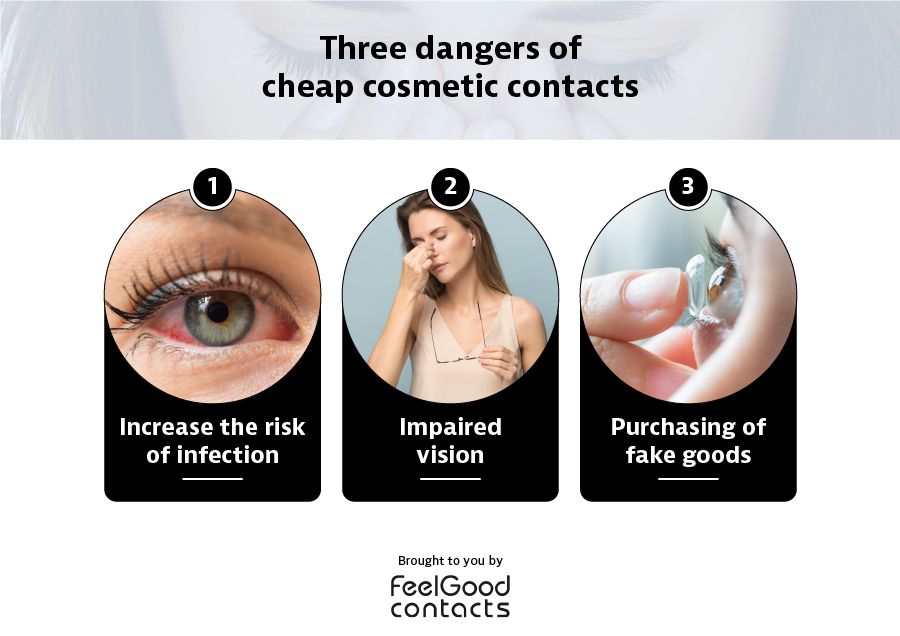 To ensure you get the best out of your coloured contacts, we've put together some top warning signs to look out for in cheap cosmetic contact lenses to keep you safe.


Increase the risk of infection: due to the way that decorative contacts are made, they are usually thicker than your standard daily contact lenses, meaning less oxygen can get to the eyes. This in turn can cause dry eyes and increase the risk of infection as your eyes are not able to clean and properly look after themselves.
Impaired vision: Coloured contacts work by a portion of the centre of the contact being clear so that there is room for the pupil to grow as it naturally does to help you see. Since contact lenses are likely to move when worn, they can sometimes move out of place, blocking the area in which your pupil grows and in turn blocking your vision from the maximum potential.
Purchasing of fake goods: Not all coloured contacts are sold legally, especially by third-party online stores. To ensure you are buying quality products from reputable sources, your coloured contacts should come with a prescription and clear care instructions on how to look after and maintain them to ensure you get the most life out of your purchase.
Three Tips on how to safely insert and remove coloured contacts?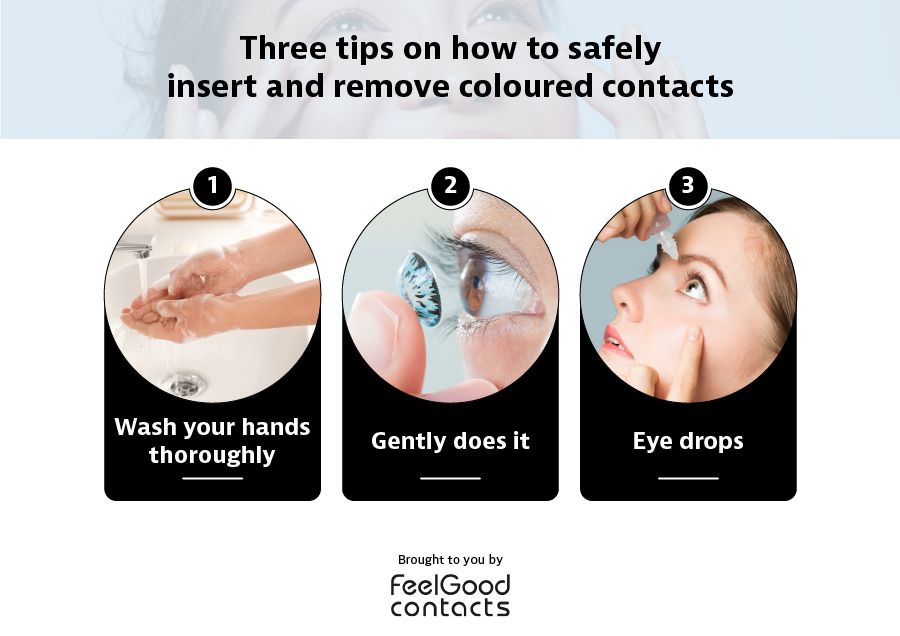 To ensure you get the best out of your coloured contacts, we've put together some top warning signs to look out for in cheap cosmetic contact lenses to keep you safe.


Wash your hands thoroughly: Make sure before you start touching your old or new contact lenses you have washed and dried your hands thoroughly to ensure you are not spreading bacteria around your eyes that could lead to an infection.
Gently does it: You really don't need to be forceful when it comes to inserting or removing your contact lenses. A gentle steady hand is all that you need to ensure you do not accidentally scratch or damage your eye. Gently pinching the middle of your contact lens and looking up when taking them out should help you remove them smoothly and easily.
Eye drops: if you find your eyes are dry, using eye drops to help moisten your eyes can help with easier removal. Also, ensure to pop in eye drops after you have taken out your contact lenses to keep your eyes happy and healthy.
Methodology
Using a variety of sources from Wikipedia, Insider and People, among others, we collected an extensive list of 300 people considered to be amongst the sexiest on Earth.

We then manually searched images of each person to find out their eye colour, making a note of the colour and whether they had any special features to their eyes, such as central heterochromia. Totals were collected and ranked from most to least popular.