Although you might not be trick or treating with the kids in 2020, you can still celebrate in the comfort of your own home with some delicious, spooky-themed drinks, that have the benefit of helping your eyes to function better. A balanced diet filled with drinks and foods for eye health will improve your overall health, which going into the colder months, can only be a good thing.
Why not make some cocktails and mocktail smoothies to keep your eyes healthy on Halloween night? You can make these for your family or housemates in no time at all.
Spooky whiskey sour
A big part of a whiskey sour is the lemon juice. Lemons, like other citrus fruits, are a good source of vitamin C which helps protect your eyes from age-related macular degeneration.
Serves 1
Ingredients:
- 60ml bourbon whiskey
- Maple syrup (or simple sugar syrup)
- 40ml lemon juice
- Half a teaspoon of Angostura bitters
- Peel of an orange (to garnish)
- Ice
- Dry ice (optional)
Method:
Mix all your ingredients except the garnish in a glass and stir, then add ice. Stir the drink until the outside of the glass is cold. Add the orange wedge to the side of the glass. For a spooky and dramatic twist, you can add dry ice to your cocktail for a Halloween-themed plume of smoke.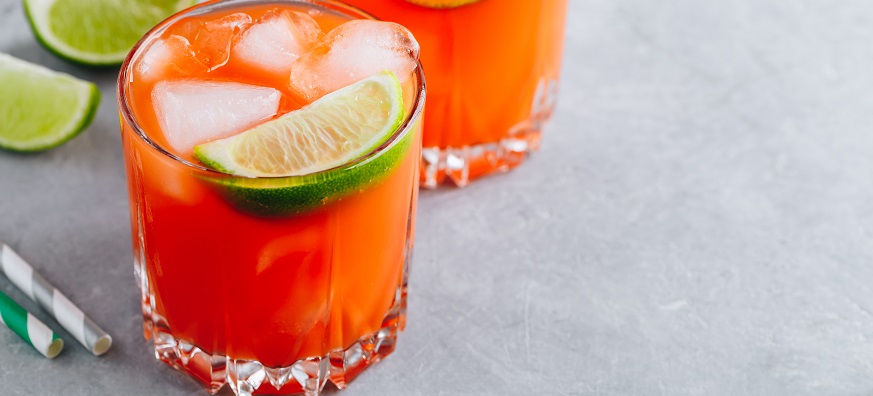 Carrot juice margarita
For a healthy boost to your evening tipple, add carrot juice to your margarita for a dose of eye-loving ingredients. Carrots contain beta carotene which gives carrots their orange pigment. They're also a brilliant source of vitamin A which allows your eyes to function well in low light conditions.
Serves 1
Ingredients:
- 115ml carrot juice (store bought or freshly juiced)
- 60ml tequila
- 15ml Cointreau
- 30ml lime juice
- 20ml orange juice
- Lime or lemon wedge (optional)
- Ice
Method:
Dampen the rim of your glass and dip it in salt. Add all your ingredients into a cocktail shaker with some ice and shake well. Add several ice cubes to your glass and strain the mixture into the glass. A lemon or lime garnish is optional.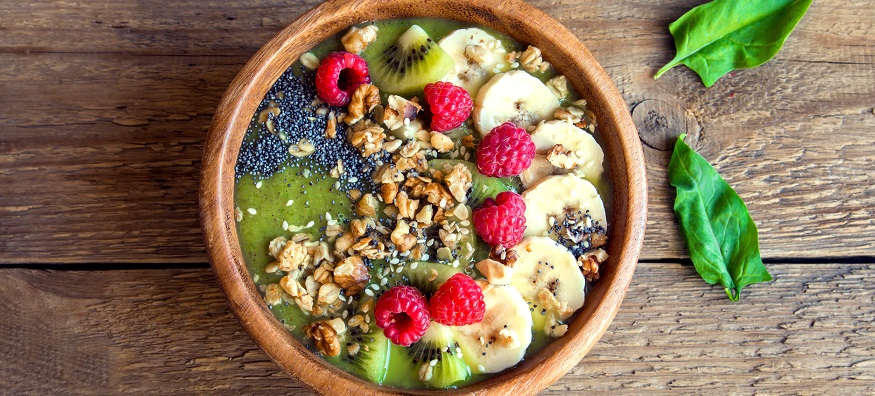 Super green smoothie bowl
Dark leafy greens are great for your eyes because they contain lutein and zeaxanthin, antioxidants which naturally occur in the eyes that promote good eye health. These antioxidants fight the cell-damaging free radicals in the body. This smoothie bowl is just as instagramable as it is nourishing. Slice your banana and freeze it for a thicker texture.
Serves 1
Ingredients:
- 1 banana
- A large handful of kale
- A large handful of spinach
- 50g blueberries
- 50ml milk
Optional toppings:
Granola, banana, raspberries, chia seeds, kiwi
Method:
Throw all the ingredients (except the toppings) into the blender or food processor and blend until smooth. Pour your smoothie into a bowl and add whatever toppings you like.
Tropical smoothie
As well as beta carotene, oranges also contain vitamin C, which lowers your risk of developing cataracts. Vitamin C also provides healthy blood vessels which keeps the capillaries in your eyes in top working order. The addition of mango to this smoothie also gives your eyes a healthy dose of vitamin A, to reduce the risk of developing dry eyes.
Ingredients:
- Half a mango
- Half a large orange
- 60g coconut flavoured yoghurt
- A few chunks of pineapple
- 1 banana (chopped and frozen)
Method:
Put all the ingredients into a blender or a food processor and blend until smooth.
Shop Feel Good Contacts
As well as eating a healthy diet full of oily fish, fruits and vegetables, you should also ensure your eyes are checked at least every 2 years, to help prevent eye diseases from damaging your eyesight. For all your other eye care needs, Feel Good Contacts have the most affordable contact lenses, glasses and eye care products. You can also get 10% off your first order with us.