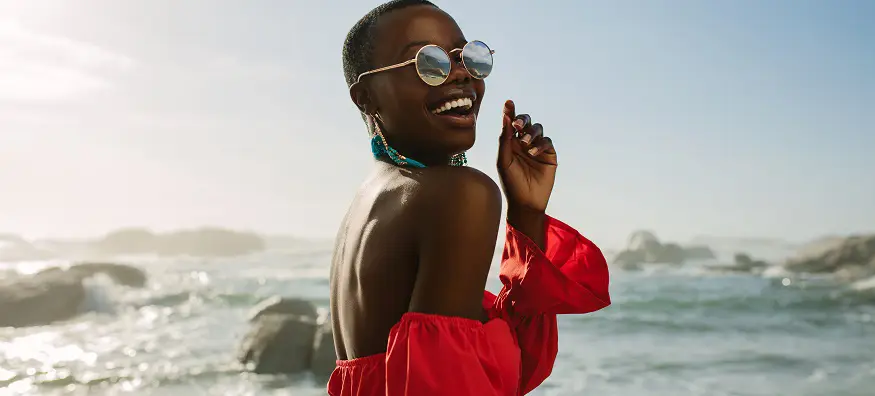 Transitions glasses
Transitions glasses or photochromic glasses are self-tinting glasses that remain transparent whilst indoors and darken into sunglasses when outdoors. For convenient eyewear that protects you no matter where you are, transitions glasses are ideal.
Sunglasses
The best way of protecting your eyes from harmful ultraviolet radiation (UV) rays is sunglasses. To protect your eyes, sunglasses should be your daily accessory. Wearing sunglasses can help prevent some eye conditions and delay the onset of others such as macular degeneration and cataracts which can negatively impact your eye health.
Designer sunglasses
Sunglasses are a fun way of adding some style to your look when the sun comes out. A fashionable accessory, sunglasses can add interest to even the most simple of outfits. However, sunglasses aren't just for fashion, they are also a very important part of keeping your eyes safe in the summertime.

At Feel Good Contacts, we have a broad range of stylish designer frames at the best prices. From the cult classic Ray-Ban to the modern Le Specs, there really is a style to suit everyone within our collection.
Affordable sunglasses
For the fashionable look without the eye watering price tag, our Feel Good Collection sunglasses are the perfect fit. High-quality frames in the most classic of styles, so affordable that you could even get 2 pairs in different styles, to better match your summer wardrobe.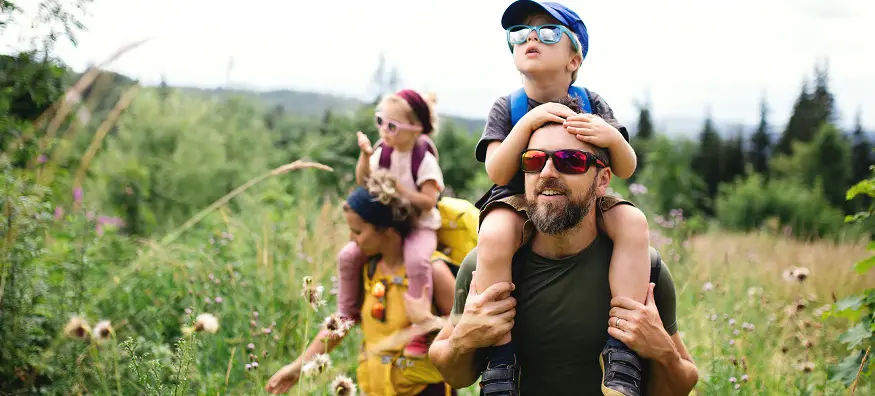 Prescription sunglasses
If you want to keep your glasses and sunglasses separate, you can always turn your glasses into prescription sunglasses. With prescription shades you can walk around in the sun safe in the knowledge that you have UV protection.
Protective eyewear
Sports are a great part of summer, but it can also be dangerous for our eyes if we don't take the right precautions. Wrap-around sunglasses will help protect you from eye injury as these frames provide extra coverage. O'neill and Oakley are popular brands with athletes, as the sunglasses from these brands feature robust materials for the ultimate in protection during sport.
Eye drops
If you suffer from seasonal allergies, then this time of year might be bittersweet for you. Along with antihistamines and always carrying pocket tissues, using eye drops can help to soothe sore eyes. It's great to go out and enjoy the heat and sunshine, but hay fever symptoms such as sneezing and itchy eyes can take some of the enjoyment out of it. Pollen from the air can cause itchy eyes, red eyes and general discomfort, so always keep these essentials with you whilst out and about.
Lid wipes
If eye drops aren't the most practical option for you (or you struggle to put them in) lid wipes are a great alternative. Systane Lid Wipes are hypoallergenic wipes, perfect for sensitive eyes. These handy wipes will cleanse away any debris or pollen from the eyelid area.

For all your eye care needs, Feel Good Contacts offer fast delivery and the best prices. We have all the products you need to keep your eyes feeling great this summer.