Can tape help with winged eyeliner?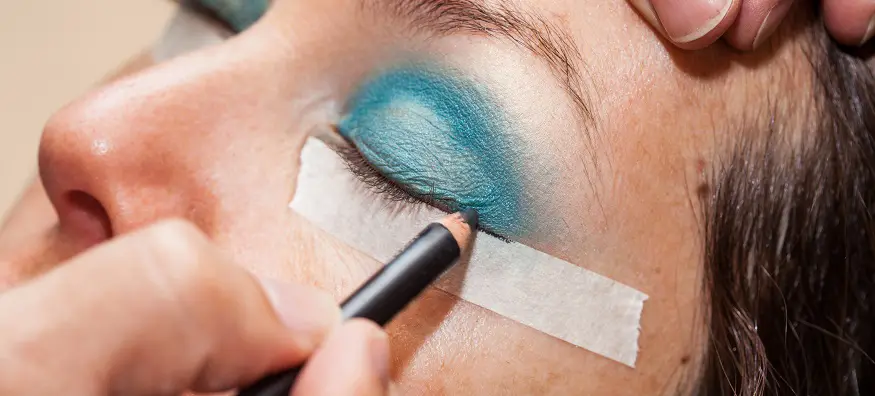 The results all over TikTok are undeniable, tape is a simple and accessible way of making your cat eye flick more precise. Videos online of makeup enthusiasts demonstrating this beauty hack have amassed over a million views. For those of us who don't have the most steady of hands, this trick appears to be the answer to our beauty prayers. This 50's classic will no longer be just for professional makeup artists. This TikTok beauty hack certainly works, but is it the best for your eyes?
Can tape damage your skin?
Even masking tape, which arguably is the most gentle of all the tapes, can still irritate sensitive skin. As you remove the tape from the thin skin around your eyes, you are tugging at the skin, which can cause premature wrinkles and sagging over time.
Is the TikTok eyeliner trend safe?
The skin around your eye area is incredibly thin and delicate compared to the rest of your body. We have to take more care when dealing with this area, which is why pulling tape off your eyes probably isn't a good idea. If you repeatedly use tape on your eyes, the surface layer of the skin can be removed. Although exfoliation can be beneficial for helping your skin to get that glow, the one area you want to avoid exfoliating is the thin and delicate skin around your eyes!
Are there other ways to achieve perfect eyeliner?
You're in luck! There are several other hacks you can use to get that perfect line across your eyelids. Some use a bank card, others use stencils or stickers (sold by brands such as Wing It and Beauty Blender). L'Oréal even released a liquid eyeliner that comes with a detachable plastic stencil, which can be used as a ruler as well as a stencil. In fact, eyeliner 'stamps' are also available, which work by applying your product to the stamp and then pressing it onto the skin to transfer it.

There are many more hacks around the web, some are mildly useful whilst others are borderline dangerous. One suggested cutting the stem off a banana peel, lighting it on fire (to get the soot) and then using that to stamp the soot along the lash line, we don't recommend this!

Whatever eyeliner applying method you choose to include in your beauty routine, remember to always put in your contact lenses before you start applying your makeup.