The ideal time to find your Christmas gifts, Black Friday 2019 deals have been around since early November this year. It seems like every retailer slashes their prices around this time, making it even easier to find reduced price tech like Apple AirPods, smart speakers and wireless headphones. If you're not into tech, don't worry, you can find deals across all categories.
When is Black Friday?
Black Friday 2019 is Friday 29 November, which is the day after Thanksgiving Day in the US. You'll probably notice some retailers start to give early access to their sales, so keep an eye out for good deals up to a week before.
What is black Friday?
The Friday following Thanksgiving in America is commonly known as Black Friday. Although this Friday has long been used as the beginning of the shopping season, it has only been called 'Black Friday' more recently.
A lot of people either call in sick or choose to take holiday around this time, which makes it the ideal time to do some discount shopping. Retailers on the High Street and online start to price drop their stock around this Friday, kicking off the trend of Black Friday and Cyber Monday.
The shopping craze made its way over to the UK and retailers on this side of the pond now also host Black Friday sales. Over the last few years Black Friday has been starting earlier and earlier, as shops battle to get as many sales as possible. The frenzy has calmed down a little compared to previous years, helped in part by the rise of online shopping. This can be a brilliant way to find some things you've been needing at a much lower cost. It's also a great way to buy some of your Christmas presents.
Why do they call it Black Friday?
Accountants use red to mark losses and black to mark profit. Black Friday is commonly known as the shopping period that puts a lot of retailers 'into the black'.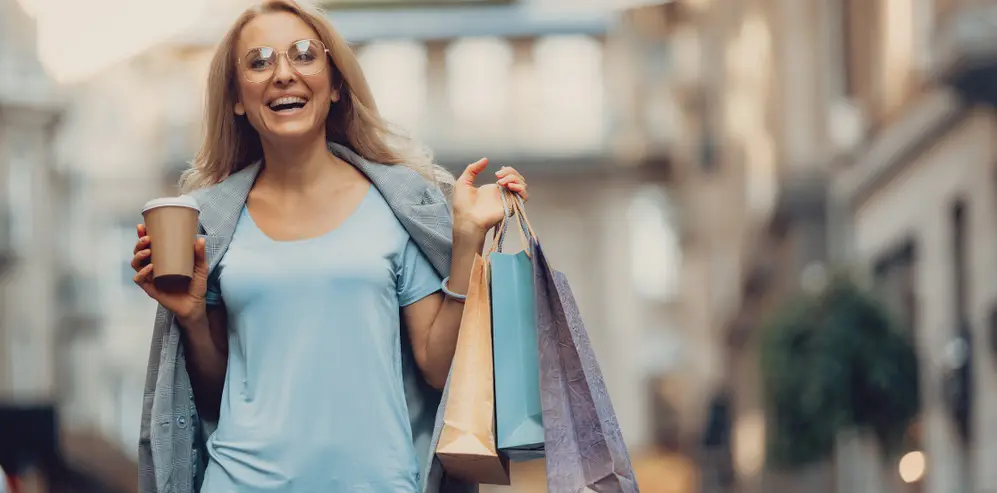 What shops do Black Friday?
The rise of online retailing has made the big shopping day a little calmer over the years. Gone are the days when you risked being injured in your quest for a flat screen television. Most shops will offer some kind of discount around this time. It's worth spending some time shopping around to get the best deal.
To make sure you don't miss out, it can be helpful to prepare your baskets beforehand (if shopping online). Once the sales have been announced, all you'll have to do is add to cart and checkout.
What is Cyber Monday?
Cyber Monday deals revolve around online shopping, hence the name. For expensive purchases, Black Friday seems the better day in terms of savings. If it's tech you're after, you're better off waiting until Cyber Monday.
What is the difference between Black Friday and Cyber Monday?
It used to be that Black Friday was specifically for the high street, and Cyber Monday was more for online deals. While this still true to a certain extent, excellent savings can be found across the shops and online throughout the whole period.
Where can I buy contact lenses on Black Friday?
For Black Friday 2019, you can get a discount off your entire order (including sale items!). That means you can stock up on your favourite contact lenses and eye care products. You could also buy some designer sunglasses as a treat to yourself or as a seasonal gift for a loved one.