Total Care Contact Lens Solution
Sort By: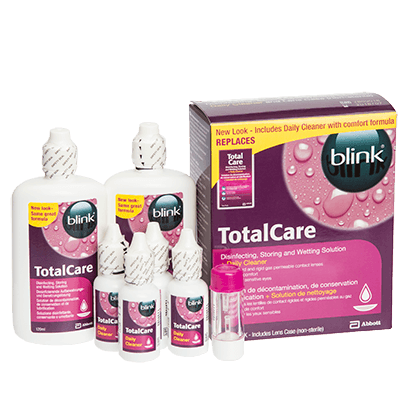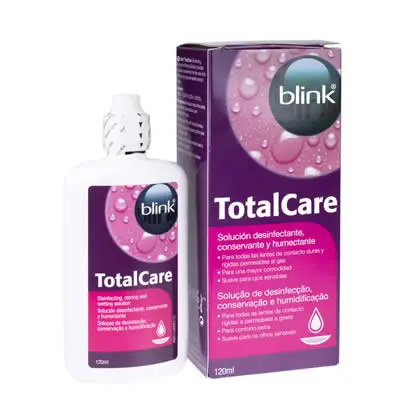 Total Care contact lens solutions are designed for those who wear rigid gas permeable contact lenses. The Total Care cleaning solutions are preservative-free, developed by AMO. You can purchase these contact lens solutions as a single product or a multipack for better value. This range of multi purpose solutions are not suitable for soft contact lenses.
Use Total Care for a thorough clean
Disinfect your lenses with Total Care Disinfecting, Storing and Wetting Solution. This gentle formula is preservative-free and suitable for even the most sensitive of eyes. This multipurpose solution can be used to clean, rinse and store your hard contact lenses. Storing your lenses in this solution overnight will ensure your lenses are clean and disinfected, as well as moisturised for additional comfort during wear.
More Total Care contact lens products
For added convenience and everything you need in one package, the Total Care contact lens solution is available in a Multi Pack to save you time and money. Included in the Total Care Multipack is two 120ml bottles of Disinfecting, Storing and Wetting Solution, as well as four 15ml bottles of Daily Cleaner and a lens case. This kit contains all you need to clean and look after your contact lenses.
How to use Total Care contact lens solution
To clean, apply a few drops of the solution to your lenses and rub each side of the lens for at least 20 seconds. You should then fill your lens case with solution and soak the lenses for at least 6 hours to ensure they are fully disinfected.

Lens wearers will find this multipurpose solution a quick and easy step in their lens care routine. For more information on how to look after your lenses, please visit our Eye Care Hub.
Have a question?
For any questions or queries you may have regarding Total Care contact lens solution, please don't hesitate to contact our helpful customer service team. Call us on 01 514 3614 or email us at cs@feelgoodcontacts.ie.

At Feel Good Contacts, we aim to provide unbeatable prices, cheaper than any other online or high street retailers in Ireland. Our Price Match Guarantee promises you the cheapest price for your Total Care contact lens solutions. You can also benefit from FREE delivery on orders over €55.