What could be better than improving your visual health, than doing it by eating chocolate?!
New to our impressive range,
Eye Bar
by Altacor has delighted the team here at Feel Good Contact Lenses, who are proud to offer such a nutritious and delicious product. Altacor are known as one of the leading manufacturers of ophthalmology products and have delivered once again with this exceptional chocolate bar. Orange chocolate has been combined with a wealth of important nutrients, integral to eye health, to form an incredibly tasty supplement.
Each Eye Bar contains:
Lutein – a source of this can already be found in the retina and works to counter the negative ageing effects that the macular endures. It is worth noting that blue light from common electronic devices can have a harmful impact on your eyes and Lutein helps to combat this, a very valuable nutrient in this hi-tech modern world.
Zeaxanthin – This works in a similar way to Lutein and is also found within the retina. Zeaxanthin is also stored within some plants and, with an intake of the valuable nutrient, your eyes will be less prone to the effects of macular degeneration.
Vitamin C – Probably the most well-known ingredient from this delicious supplement on this list, a healthy dose of the vitamin is provided in Eye Bar. This works to strengthen eyesight by creating and maintaining tissue within the cornea.
Vitamin E – Studies have shown that a healthy intake of vitamin E can reduce the chances of your eyes suffering from age-related macular degeneration by 25%. That's why you can find this helpful and healthy vitamin inside every Eye Bar.
Copper – Analysis of eye tissue has revealed that without a healthy amount of copper in your diet, you could be increasing the likelihood of developing myopia.
Zinc – Research suggests that progression to advanced age-related macular degeneration can be more easily avoided with a healthy intake of zinc.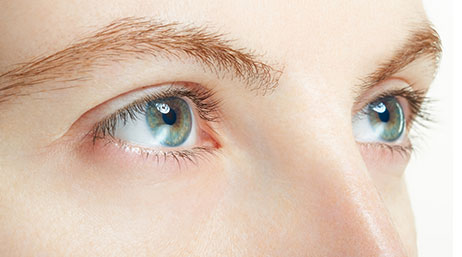 The Brains Behind the Bar
The modern world is having an increasingly greater impact upon our eyesight, and that doesn't seem to be slowing down anytime soon. With the prominence of technology, particularly in computers and in mobile phones, our eyes are glued to the screen for large parts of the day. Particularly in the workplace, this happens over extended periods of time, which can add a lot of pressure to the workload of our eyes.
Studies in 2001 and 2013 were undertaken by the National Eye Institute, and titled: Age-Related Eye Disease Study and Age-Related Eye Disease Study 2. The intentions of the studies were to gauge more of an insight into age-related macular degeneration, which is the number one factor behind vision loss. In fact, the studies place their estimation of the number of those in the UK affected by the condition to be over 700,000 by 2020.
Age-related Eye Disease is the main driving force behind the creation of Eye Bar by Altacor. Include Eye Bar as part of a balanced diet and enjoy the benefit of excellent vision, as well as a steady and secure macular pigment.
With Eye Bar, you can enjoy a tasty chocolate snack, all the while receiving the nutrients that provide you with superior eye health.