As we're all spending a lot more time at home, now is the perfect time for experimenting more with food. As we're all spending a lot more time at home, now is the perfect time for experimenting more with food.A healthy diet filled with fruits, vegetables, nuts and seeds will keep your eyes healthy. Although cooking can be a relaxing task, most of the time, we just want something easy. If it can be both quick and easy, then all the better.
Carrot soup
You've probably heard about carrots being good for eye health. Although carrots won't allow you see clearly in the dark as cats do, they do contain beta carotene which is an antioxidant that creates vitamin A. Eating foods with vitamin A will boost your eye's ability to function in low light.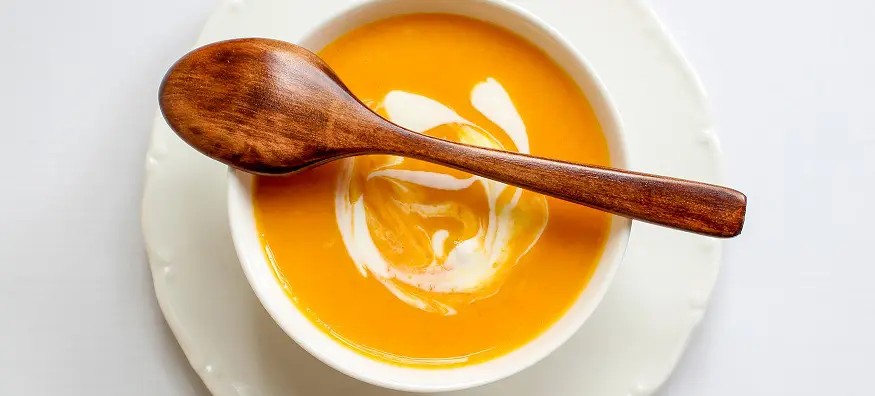 Serves 4
Ingredients:

450g carrots
1 onion
1 potato
1 tbsp ground coriander
1 tbsp oil
1-litre vegetable stock
A handful of fresh coriander
Method:
Cook the onion in a pan on a low to medium heat until soft. Then add the potato (it will cook more quickly if you chop it up small) along with the ground coriander. Cook for a few minutes.

Then add the carrots and stock, bring to the boil and then turn it down to simmer. Cook for 25 minutes or until the carrots are soft. Then blitz the mixture in a food processor or blender. It's best if you blend this in two or three batches, to ensure all of the soup is blended.
Salmon, spinach and pesto tart
Salmon has a whole host of health benefits for the body, including for eye health. Oily fish like salmon and mackerel contain omega-3 fatty acids which help prevent dry eye and protect the retina. Spinach and other dark leafy greens are rich in lutein and zeaxanthin, these antioxidants protect your eyes from free radicals. Having these antioxidants in your diet could help you avoid developing harmful eye diseases such as age-related macular degeneration and cataracts.

This tart can be made very quickly because we're cheating with ready-made puff pastry and store-bought pesto. A delicious option to make when you need something easy.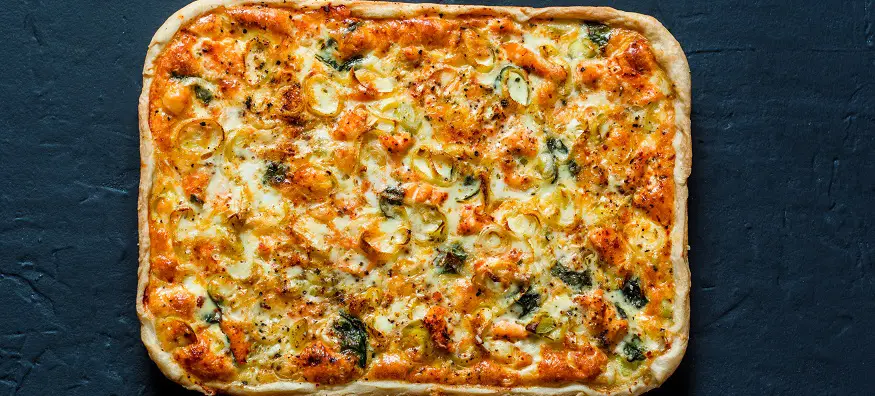 Serves 4
Ingredients:

320g smoked salmon
500g defrosted (or chilled) puff pastry
500g spinach
Salt and pepper
Half teaspoon nutmeg
250g crème fraîche
1 egg
2 tbsp pesto
Method:
Preheat the oven to 200C/400F/Gas 6.

Roll the pastry out into a giant rectangle, fold over the perimeter of the pastry to form a crust. Pierce the base of the tart several times with a fork. This will stop the base from rising while in the oven. Bake for 10 minutes or until golden.

Wilt the spinach in a pan with salt, pepper and nutmeg. Transfer to a bowl to cool, then squeeze the excess water out and leave to one side. In a separate bowl, whisk the crème fraîche and egg together, season with salt and pepper.

Spread the spinach and crème fraîche/egg mixture over the base of the pastry. Then top with the smoked salmon. Return to the oven for a further 5 minutes. Drizzle the pesto over the top and serve. Great with mashed potatoes and a salad for a hearty and healthy dinner.
Sweet potato, bell pepper & chorizo frittata
Red bell peppers are a good source of Vitamin C which will lower your chances of getting cataracts. Just like carrots and other orange coloured foods, sweet potato contains vitamin A which helps your eyes to function better at night. This frittata is endlessly adaptable, you can experiment with different vegetables, meats and cheeses to create your own unique twist.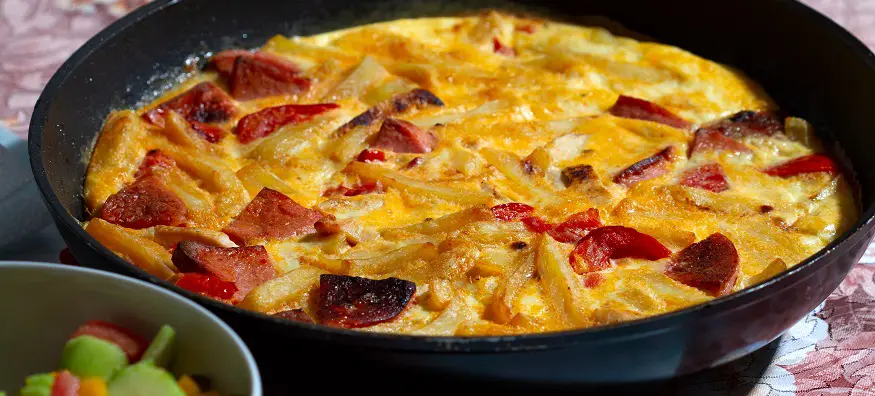 Serves 4
Ingredients:

200g sweet potato
6 eggs
200g chorizo
2 red bell peppers
2 garlic cloves
A pinch of salt and pepper
1 large onion
Method:
Preheat your oven to 200C/400F/Gas 6.

Slice the sweet potato into small chunks and steam until soft. Fry the chorizo lightly (you won't need any oil, the chorizo will release its natural oils) for a few minutes, then add the onion, garlic and red bell peppers for a few minutes until they start to soften. Crack the eggs into a jug or a bowl, add a pinch of salt and pepper and whisk.

Turn the heat down to low/medium and pour in the egg and potato. Cook the base of the frittata for 5 minutes. Transfer to the oven and cook for 15 minutes or until golden brown. Serve hot or cold.

Looking after our eyes, and our overall health through diet is a brilliant way to practice self-care. This is important all of the time, but especially now in such uncertain times. As well as cooking, baking can be another way to relax and pass the time while you're at home. The bonus of this is that you get some delicious desserts for the week and you've saved money by baking them, rather than buying them from the supermarket ready-made.

You can read our previous blog post to learn more about all the other best foods for eye health, as well as some suggested ways you can include more of them in your diet.