Feel Good contacts stocks a wide range of coloured contact lenses from leading brands such as comfi, FreshLook, Acuvue, Air Optix, SofLens and Expressions Colors. On top of this, our range also allows you buy coloured contact lenses without a prescription if you need them for purely cosmetic use.

comfi Colors 1 Day offers an incredibly comfortable daily wear option that is designed to naturally enhance the colour of your eyes, you can even try out all five colours in the Rainbow Pack. Contact lenses such as Air Optix Colors and FreshLook Colorblends both come with unique colour blending features that enhance the colour of your eyes, whilst matching your eyes' natural colour gradient. This offers a subtle and natural looking colour transition. For a more expressive look, you may want to opt for coloured contacts such as FreshLook Colors or Expressions Colors, which offer a bold change and opaque colour to make your eyes pop. 1 Day Acuvue Define contact lenses will add depth to your eyes, offering either a Sparkle or Shimmer, depending on your desired effect.

With coloured contact lenses, you can essentially choose the colour of your eyes to complement your appearance. And that's why Feel Good contacts have created this guide on which lenses work well with which hair colours.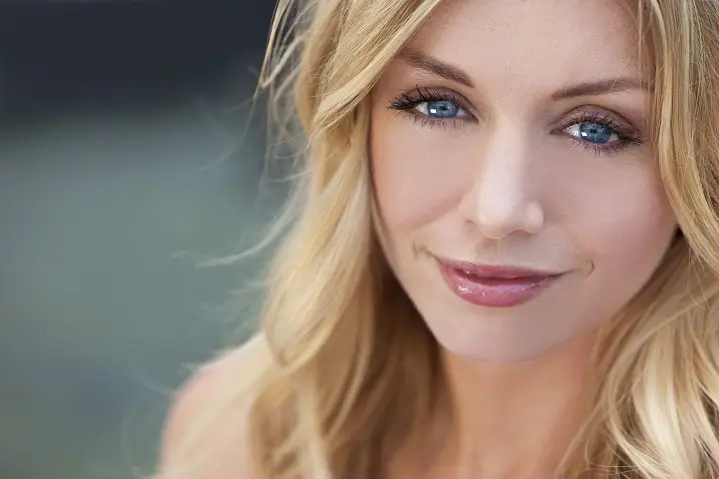 Which coloured contact lenses are best for blonde hair?
Blonde hair actually suits a large variety of eye colours, helping eye shades to look even more vibrant.

Famously,the best hair colour for blue eyes is usually blonde. Both light and dark blue contact lenses will appearmore striking against a backdrop of blonde hair. Blue eyes are always a popular feature, while the combination is one that evokes plenty of envy. Bright green contact lenses are another colour that suits blonde hair, offering a lighter look that is especially effective with pale or beige toned skin. This look works better with a fresh green colour, rather than with a deeper shade. An alternative choice could be violet contact lenses, as this unusual colour results in a pretty and slightly mystical look that is sure to make a statement and turn heads.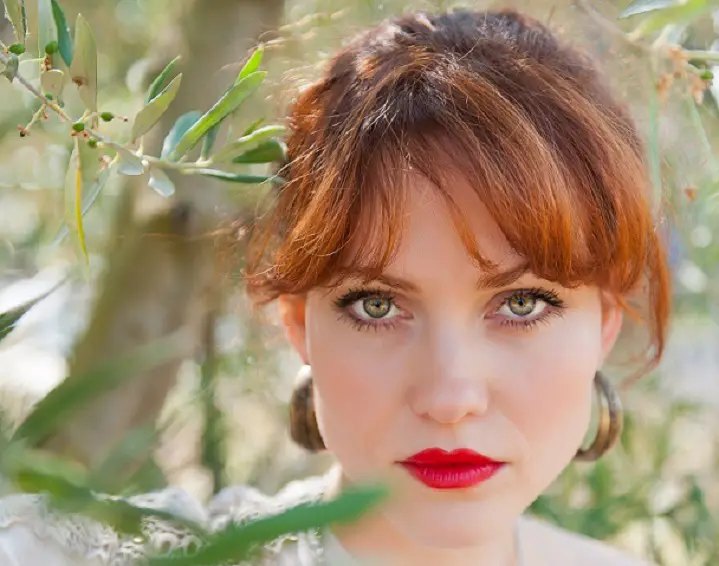 Which coloured contact lenses are best for red hair?
Arguably,the best hair colour for green eyes and green contact lenses has to be redhair. The contrast between the two shades is electric and will really help your eyes stand out. Any shade of green goes with red hair, while darker tones are more suited to lighter red hair, and bright green is at its best with deep shades of red. Alternatively, blue is also a good choice if green isn't really your thing, and still offers a striking contrast.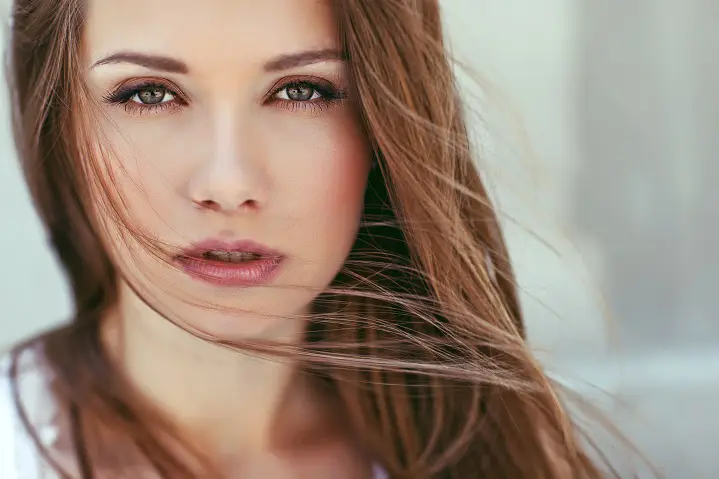 Which coloured contact lenses are best for brown hair?
While a lot of the tips we've given have included contrasting colours, the best hair colour for brown eyes has to be brown hair. The shades of brown work together to offer a natural and effective look. Unsurprisingly, this natural look is also created when using hazel contact lenses. The best hair colour for hazel eyes is undoubtedly any dark shades of brunette or black as it will emphasise the warm hues. There is also the option of going very bright and creating the more unusual combination of brown hair and blue eyes. This electric look is definitely one that will get you noticed in a very good way.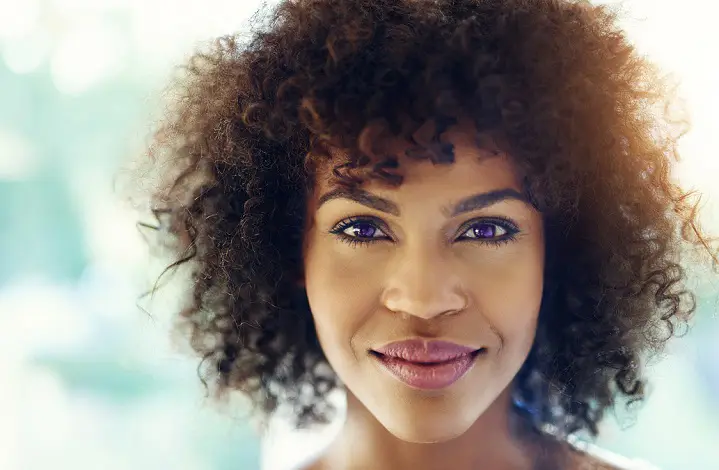 Which coloured contact lenses are best for dark hair?
Just like blonde, black hair is the perfect backdrop to almost any eye colour, with the shade helping to make a feature of your eyes no matter the colour. A wonderful combination is violet eyes with black hair, as they stand out in such a unique way. Whether you opt for a light or dark shade, the colour creates a statement that's perfect if you enjoy turning heads while still being understated. Blue and green can create a similar effect and are popular choices for black hair, while very dark contact lenses will create a cohesive look that is incredibly mysterious.

Whichever colour you choose, make sure you get your eyes tested and obtain a prescription from your optician if you need one. This way you'll know whether coloured contacts are suitable for your eyes, and you'll know your exact visual requirements if you opt for prescription contact lenses, before you buy them from us.