The diabetes community uses this time of year to raise awareness of the condition and how it can be prevented. People living with diabetes can do a lot to help manage their symptoms, allowing them to lead relatively normal lives.
The link between diet and eye health
Food is a huge factor in supporting our overall health. Consuming a variety of vegetables, fruits, nuts, pulses, and fatty acids will support your eye health and also help prevent or control diabetes. With food being such a powerful tool in our health, it's a good idea to eat a broad range of different foods to make sure you're covering all the nutrition bases.
What is the best diet for diabetics?
Not only will a balanced diet keep your eyes healthy, but it can also help people with diabetes to manage their symptoms. Foods rich in beta carotene (orange foods like carrots and oranges) convert into vitamin A which can help prevent eye diseases like macular degeneration and cataracts. Foods containing essential fatty acids are also great for helping with symptoms of dry eye. Check out our previous blog posts for some delicious, easy recipes for eye health.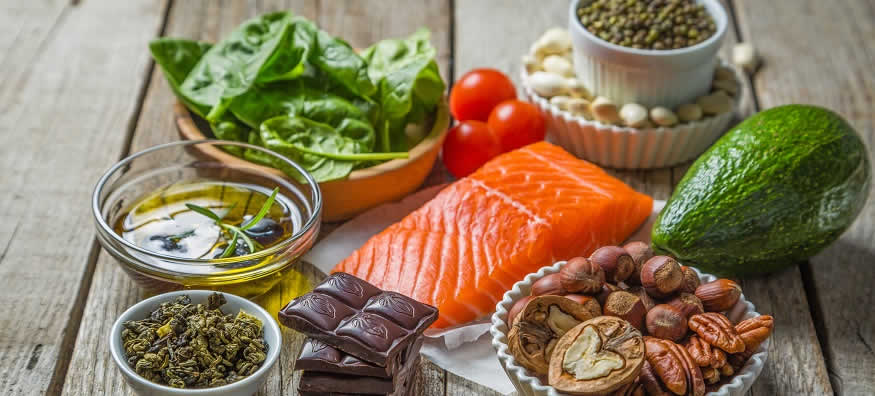 Can diabetes cause permanent blindness?
Diabetes that isn't managed well can lead to blindness, although not directly. Having high blood sugar consistently over time can cause diabetic retinopathy which damages the back of the eye (the retina). If Diabetic retinopathy is left untreated, then it can cause blindness, so it's best to keep to the recommended daily sugar intake where possible. Unmanaged diabetes can also lead to cataracts and glaucoma.
Can diabetes be reversed?
Although there is no cure, people with type 2 diabetes can reverse their condition with lifestyle changes. By becoming more active and eating a broader range of nutrient-dense foods, symptoms of type 2 diabetes can be managed and even reversed, allowing anyone who lives with the condition to have normal blood sugar levels without the need for medication.
It's important to note that diabetes can be put into remission and effectively reversed, but that does not mean the condition has disappeared. It is possible to go many years with healthy, working blood sugar levels and then experience diabetic symptoms.
How can I prevent diabetes?
Luckily, leading a balanced and healthy lifestyle is the best way to avoid diabetes. Here are some ways to prevent getting the condition:
Don't smoke
Exercise regularly
Avoid alcohol
Keep within the recommended daily sugar limit
Eat a variety of fruits, vegetables and wholegrains
Avoid stress
Get enough sleep