Coloured contact lenses have always been popular due to its ability to transform your look, and who better to demonstrate their brilliance than the ever-radiant Lupita Nyong'o?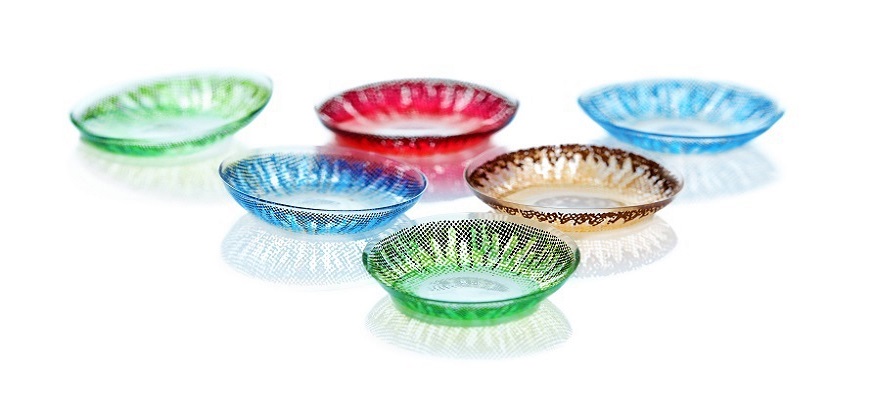 Her fashion and especially the use of bold coloured lenses at various events has become a symbol of her style.

Now Feel Good Contacts sheds light on the ongoing trend of coloured contact lenses set by celebrities, such as Lupita Nyong'o. If you are someone who is thinking about shopping for coloured contact lenses online, then read this blog to enlighten your mind.
Lupita Nyong'o and coloured contact lenses
Lupita Nyong'o has redefined the popularity of coloured contact lenses as an exquisite beauty accessory. She has influenced others with her remarkable choices in fashion, especially coloured contact lenses.
The Late Show with Stephen Colbert 2019
Lupita looked stunning on Stephen Colbert's Late Show. She donned a beautiful bright pink dress, heavy makeup, and sparkling diamond earrings. Her yellow contact lenses, though, were the most intriguing aspect about her look.
London premiere of "Us" 2019
Lupita's "Us" London premiere was bold. She wore red contact lenses and bright blush. Red contact lenses wowed crowds. This brave decision enhanced her looks and added intrigue, showing her determination to push limits and embrace her wild side.
Coloured contact lenses as a fashion trend
You would be mistaken if you thought the only purpose of contact lenses was to improve your vision. So, let us jump into the dazzling world of coloured contact lenses.
A fashionable leap from medical to magical
In general, people choose to wear coloured lenses for various reasons, whether it be for Halloween parties, weddings, or even for everyday wear. These lenses give you a unique look while correcting your eyesight. These lenses have intrigued fashionistas.

You can buy prescription-coloured contacts or wear non-prescription-coloured fashion contact lenses for cosmetic use (planos) from brands such as comfi, Freshlook, and SofLens.
Contact lenses in glamour
The right piece of jewellery is always what fashion designers are looking for. When their models wear coloured contacts, it's easy to match their eyes to the clothes they're wearing.

Now, fashion designers can tell interesting stories through their shows. Fashion lovers find this even more exciting.
Effortless daily glam: elevate your everyday style
Imagine waking up and doing something pleasant to brighten your day. Try everyday coloured contact lenses. These are a great way to express yourself and explore various styles, whether you're heading to work or out for the day. The colour of your contact lenses will always complement your style.

As stated in Eye Care Hub "Choosing the best coloured contact lenses for you will depend on several factors including material, colour and wearing type. You will need to seek advice from your optician to see whether coloured contact lenses are suitable for you, even if it's for cosmetic purposes as they are considered a medical product."
Types of coloured contact lenses
There is a wide variety to choose from, so understanding which one best serves your needs is essential.
Enhancement tinted lenses
These lenses have a transparent tint that enhances the natural colour of your eyes. They add depth and intensity without drastically changing your eye colour. They are lighter compared to opaque lenses.
Opaque coloured lenses
Opaque lenses completely cover the iris and are capable of changing your eye colour. They work best on dark eyes but can also be used on light eyes. They offer a dramatic and vibrant eye colour change.
Illuminate coloured lenses
Illuminate lenses are designed to make your eyes appear bigger and brighter. They often have patterns that enhance the definition and contrast of the iris, providing a natural yet captivating look.
Monthly coloured lenses
Monthly coloured contact lenses are meant to be worn for a full month before needing replacement. They are ideal for daily wear and offer good value for money. Remember it is important to clean and store your contact lenses properly to maintain healthy eyes.
Most trending contact lenses
Coloured contact lenses have become more common because people want to change or improve their looks. With these cool items, people can change their style in a variety of colours that stand out. During this year, we're seeing an interesting taste for colours that come from nature. There's a colour for every taste and mood, from the liveliness of green to the gentle warmth of brown to the coolness of blue. Let's explore the trendiest coloured lenses of the year.
comfi Colors Enhance
These monthly-coloured contact lenses give you a vibrant new appearance every day. These lenses can be worn for up to 12 hours a day. When not being used, the lenses should be taken out, cleaned, and stored in contact lens solution.
comfi Colors 1 Day Rainbow Pack
These daily-coloured contact lenses are perfect for those who want to find out which coloured lenses suits their eyes. You won't have to worry about whether a certain colour will look good in your eyes, regardless of whether or not you have light or dark eyes. True Blue, Timeless Grey, Divine Green, Gorgeous Brown, and Sweet Hazel are all included in this pack.
Choosing the right coloured contact lenses
FreshLook Colorblends
The FreshLook Colours Collection is available in a variety of colours. Grey, Green, and Brown. FreshLook Colorblends lenses provide a subtle enhancement for light colour eyes, while Blue, Pure Hazel, and Honey are excellent options for dark brown eyes. Brilliant Blue, Gemstone Green, True Sapphire, Sterling Grey, and Amethyst offer a more startling update for those seeking an entirely new look.
Here are some tips:
Understand your goal: decide if you want a subtle or dramatic change in eye colour.
Consider your natural eye colour: If you have light-coloured eyes and want a subtle change, enhancement lenses like FreshLook Colorblends or SofLens Natural Colours are ideal.
Match with skin tone and hair colour: Enhancement lenses are affected by hair and skin colour. Choose colours that complement your look.
Try out different shades: Our comfi Colors 1 Day Rainbow Pack can help you discover your perfect match.
Seek professional advice: Consult an eye care specialist to seek expert's advice to make sure your lenses are fitting correctly.
Prioritise comfort: Choose a lens brand and type of lens that doesn't irritate your eyes.
Do your research: Read product descriptions and user reviews before buying.
Safety and care
Contact lens care is paramount to ensure your eyes stay healthy. You should consider these steps while using your contact lenses:

Hygiene:

Wash and dry your hands thoroughly before handling the lenses.
Store the lenses in a clean case with a fresh solution.
Follow Manufacturer's Instructions:
Clean the lenses as per the instructions provided by the manufacturer.
Adhere to the recommended replacement schedules.
Prescription Requirement:
Obtain coloured contact lenses with a prescription, even if you don't require vision correction.
Regular Eye Exams:
Schedule regular eye exams with an optometrist to monitor the impact of the lenses on eye health.
Responsible Handling and Care:
Potential risks and precautions
Improper use of coloured contact lenses can lead to irritation, eye infections, corneal damage and even vision loss or blindness in some severe cases.
Follow prescriptions by eye care experts.
Clean lenses as instructed.
Avoid wearing the lenses for long hours.
Refer to our Eye Care Hub page for more detailed information on contact lenses.
Celebrity influence on beauty trends
Lupita's daring choice to wear coloured contact lenses has influenced beauty trends. Her yellow and dark red contact lenses have encouraged other individuals to step out of their comfort zones and create bold style statements.

Those lenses showed her self-expression. Coloured contact lenses are powerful statements of personal style and originality.
Final verdict
Coloured contact lenses have become a huge fashion trend. They can be used for vision correction but also as a way to show off your style and personality.

Celebrities like Lupita Nyong'o have helped spread the word about them in a big way. Since they come in many different colours and styles, these lenses give you a lot of ways to change your look.

With so many shades and styles to choose from, there is no limit to how coloured contact lenses can change your look. So go ahead, Visit Feel Good Contacts, take the plunge, and let your eyes do the talking!