With the coronavirus pandemic still happening, it's understandable that some of us are a little worried about shopping in-store. That's why buying a pair of glasses online in Ireland is a brilliant alternative. Some would even argue that online shopping actually has more benefits than buying your things the old-fashioned way.
Contactless deliveries
During times of COVID-19, delivery drivers are leaving packages at the doorstep so that you won't have to come into contact with anyone. To help avoid unnecessary trips to shopping centres where there might be crowds of people, home deliveries are the perfect option for minimising your risk of picking up bacteria.
It's worth noting that shops are taking many precautions to keep shoppers safe. The easiest and safest thing to do though is to avoid them altogether, where you can.
A more comfortable shopping experience
Is there anything better than ordering from the comfort of your sofa with a hot cup of tea? The shopping experience in stores has definitely changed in the last six months. With social distancing, frequent hand sanitising and long queues, the easiest way of getting your glasses is probably from home.
You can save money
When you browse online, it's much easier to see who is giving you a great price on your reading glasses. When you buy a pair of glasses online, you're not paying that extra cost needed to cover the shop, equipment and staff, giving you a much bigger saving. You can also enjoy 10% off your first order, ensuring you save even more with us.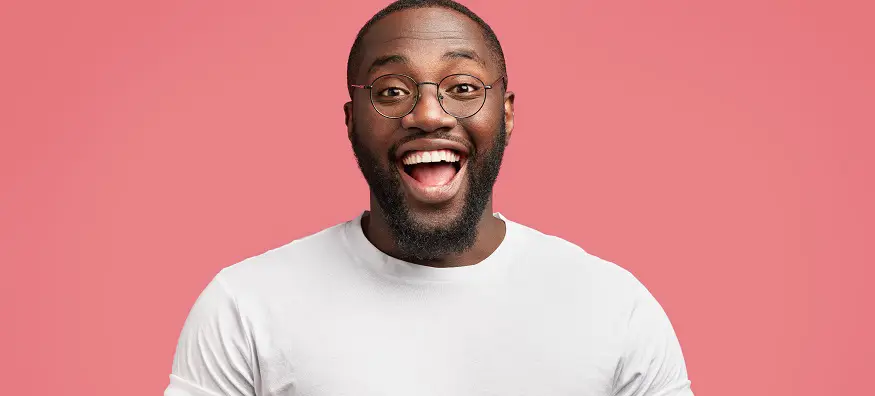 A larger variety of glasses online
There are a lot more styles available online than there are in your local opticians. Here at Feel Good Contacts, we stock a huge variety of styles across many designer brands. Our styles range from the most classic silhouettes to more modern interpretations, whatever you're looking for you are sure to find it here. There's more! With us, you can try your favourite pair of glasses on virtually from the comfort of your home.
What do I need to buy glasses online?
You'll need to have your prescription and ensure that it's no older than two years. If you think your prescription has changed, check to see if you're eligible for a free eye test. Your high street optician is legally obligated to give you your prescription for free, whether you purchase from them or not. As soon as you have your prescription, you can use these details to buy your glasses frames online.
The best place to buy glasses online
Ordering glasses online couldn't be easier, at Feel Good Contacts we'll help you find the perfect pair for you with our friendly customer service. You can find well-known brands such as Gucci, Ray-Ban, Polaroid and Le Specs on our website. You can also find affordable, great quality glasses in our very own Feel Good Collection. With the prices being so low, why not invest in two pairs of glasses? Buy cheap glasses online and be assured of the highest quality and craftsmanship, when you buy from Feel Good Contacts.